Spicy Parmesan Sweet Potato Fries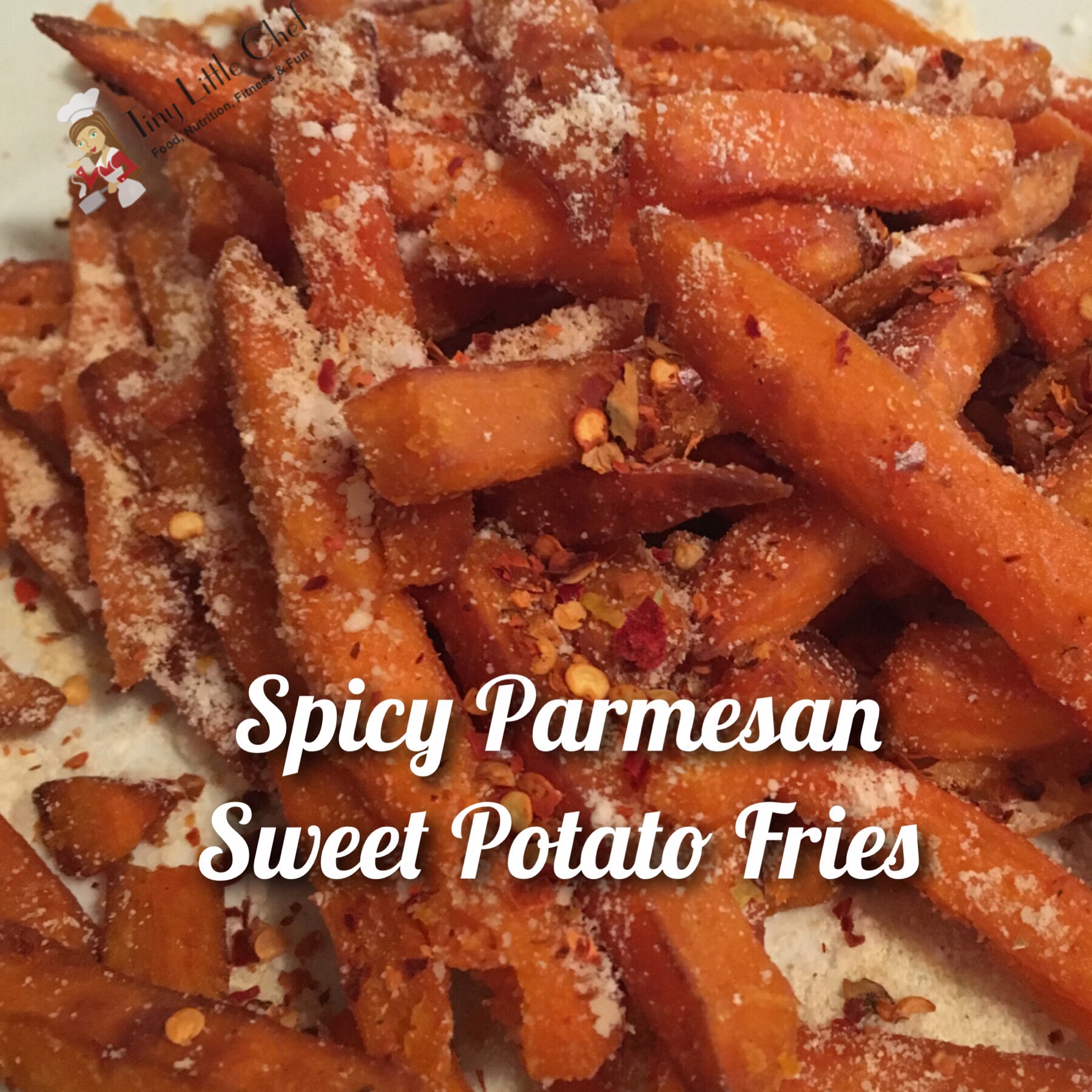 Yields: 8 servings per recipe - 1/2 sweet potato per serving
Ingredients
4 sweet potatoes
1 t. cornstarch (to make extra crispy)
2 T. olive oil
1/2 T. TLC Spicy House Seasoning (combo of sea salt, garlic, pepper and cayenne)
sprinkle of red pepper flakes (optional)
1 T. parmesan cheese
Instructions
Directions
Heat oven to 425°F.
Peel sweet potatoes and cut into even pieces lengthwise.
Put potatoes in a bowl and sprinkle with the cornstarch.
Coat with the olive oil. Use as little as possible to lightly coat all pieces.
Toss and mix well.
Spread fries on non-stick baking sheet in an even layer.
Halfway through baking (15 minutes) flip the fries.
Bake an additional 15 minutes or so, until crispy.
Remove from oven, and garnish with parmesan, house seasoning and red pepper flakes.
NOTE: You may also fry these in coconut oil.
Nutrition
Calories:

96

Fat:

4 grams

Carbs:

13 grams

Protein:

1 grams