Spicy Fish Tacos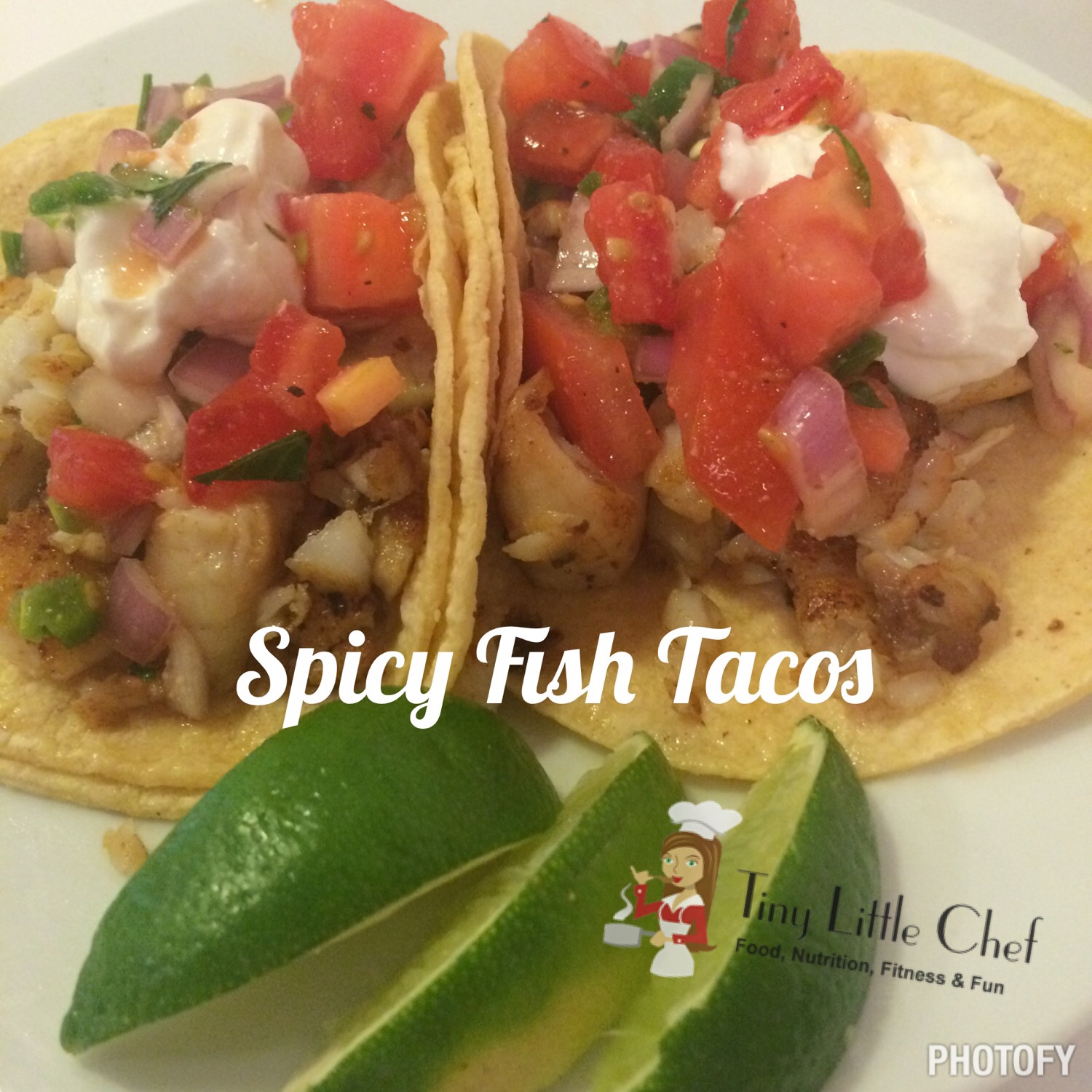 Yields: 4 servings per recipe- 2 tacos per serving
Ingredients
4 tilapia filets (4 ounces) - can use any mild white fish
8 corn tortillas (warmed)
2 t. salt
2 T. olive oil
2 T. TLC Spicy House Seasoning (combo of sea salt, black pepper, cayenne and garlic)
Salsa Cruda (see separate recipe)
Instructions
Preheat grill on high.
In a small bowl, combine cayenne pepper, paprika, ground black pepper, and garlic powder.
Brush each fillet with olive oil, and sprinkle with the spices.
Arrange fillets on grill grate, and cook for 3 minutes per side.
Double up your warm corn tortillas, top with grilled tilapia, and Salsa Cruda.
TIP: Add a dollop of plain Greek yogurt if you want the taste of sour cream.
Nutrition
Calories:

201

Fat:

9 grams

Carbs:

24 grams

Protein:

3 grams