Blackened Chicken Penne Gorgonzola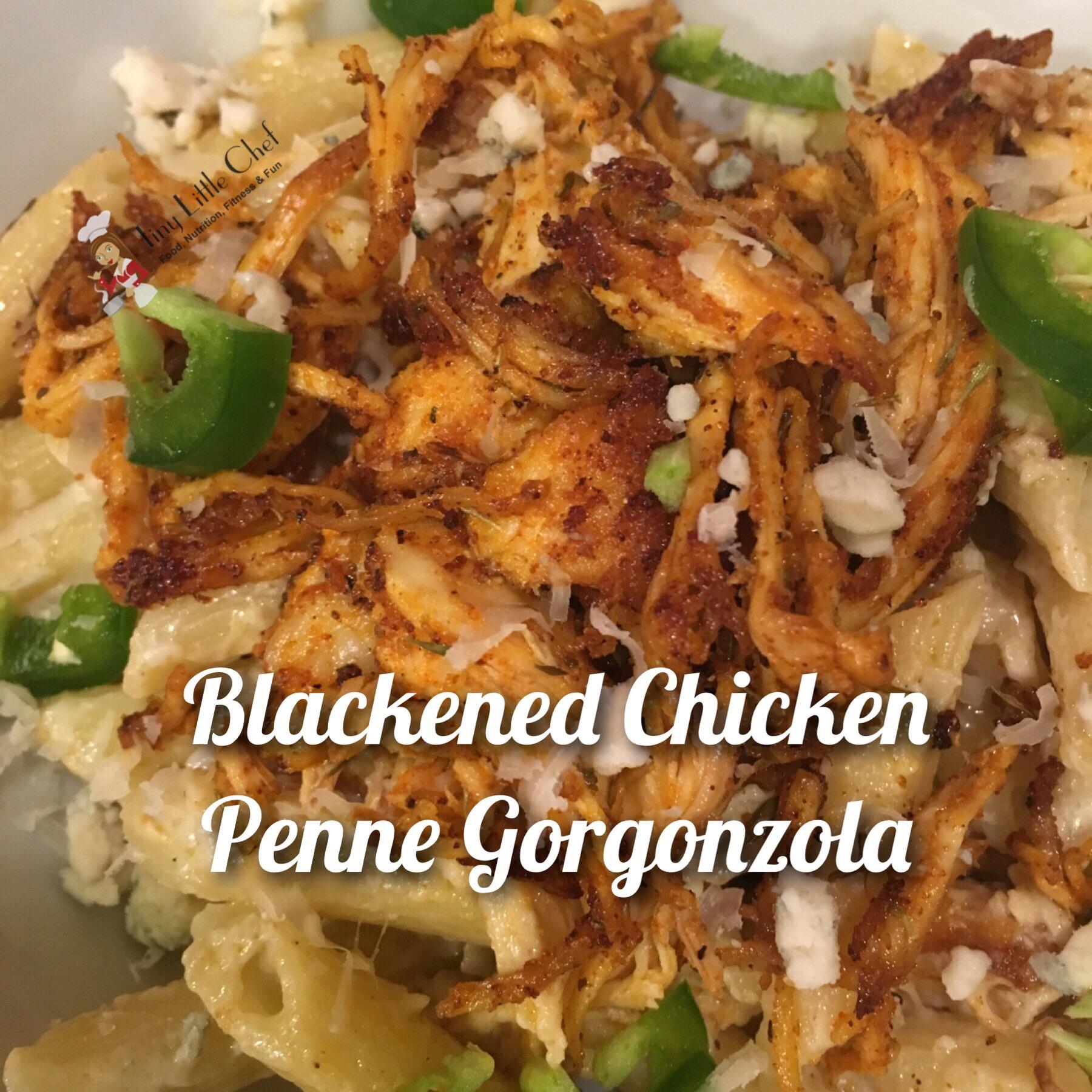 ENJOY!
***This is quite literally THE recipe that put me on the map when I started my Catering Business!***
Yields: 6 servings per recipe
Ingredients
SPICY
1 lb. chicken tenderloins or 1 roasted chicken from grocery store
¼ c. TLC Blackened Seasoning (may also just TLC Cajun seasoning)
1 jar alfredo sauce ( or use TLC recipe)
4 c. penne pasta
4 T. olive oil
2-4 T. Gorgonzola or blue cheese
½ c. freshly grated Parmesan cheese
1 small can diced jalapenos (save the juice)
salt and pepper to taste
Instructions
In an airtight container or resealable bag, combine chicken, blackened seasoning (enough to coat) and olive oil.
Refrigerate minimum 4 hours or overnight.
Cook pasta according to box directions. Drain, rinse, and lightly toss with olive oil.
In a saucepan, bring alfredo to a steady simmer. Add gorgonzola and continue to stir until blended.
Add ¼ c. Parmesan and stir until smooth.
Add salt and pepper to taste.
In a skillet, heat one T. olive oil over medium heat.
Place marinated chicken in pan, and cook until golden brown.
Remove chicken from heat and roughly chop it (ok if not completely cooked).
Return chicken to pan and add the chopped jalapeño slices, as well as some jalapeño juice.
Combine pasta, chicken, and sauce in large bowl.
Garnish with remaining Parmesan and serve piping hot.
Nutrition
Calories:

449

Fat:

21 grams

Carbs:

28 grams

Protein:

36 grams