Mediterranean Beef Tips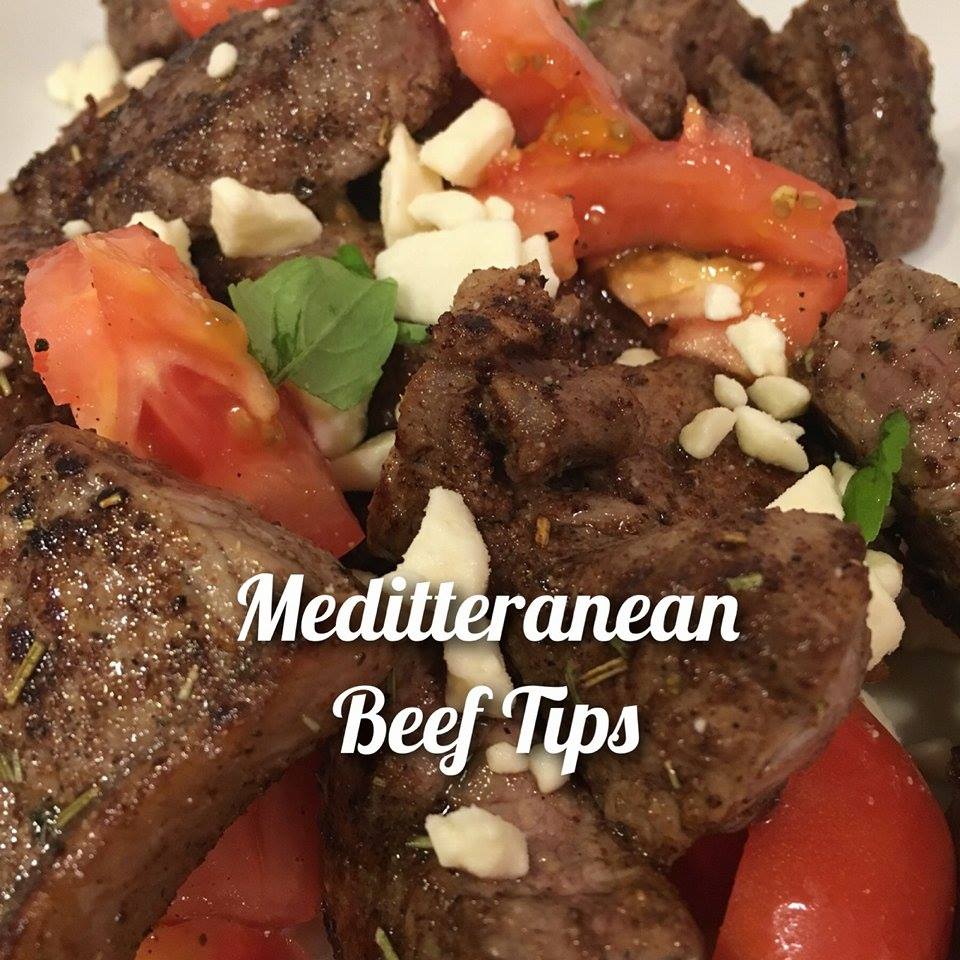 Yields: 2 pounds
Ingredients
2 lbs. beef tips
4 T. extra virgin olive oil, separated in half
1 T. TLC Mediterranean Seasoning
1t. sea salt
Instructions
In a bowl combine 2 T. of olive oil, salt and mediterranean seasoning.
Mix well and rub onto the steaks.
Marinate a minimum of 4 hours.
Remove from fridge and let rest 30 minutes.
Heat saute pan to a medium heat and add the additional 2 T. olive oil.
Saute on each side until a golden brown crust appears.
Remove from pan and let rest a minimum of 10 minutes.
Serve with freshly cut cucumbers, tomatoes, and feta cheese if desired.
Nutrition
Calories:

442

Fat:

27 grams

Protein:

48 grams