Turkey Taco Pizza Bread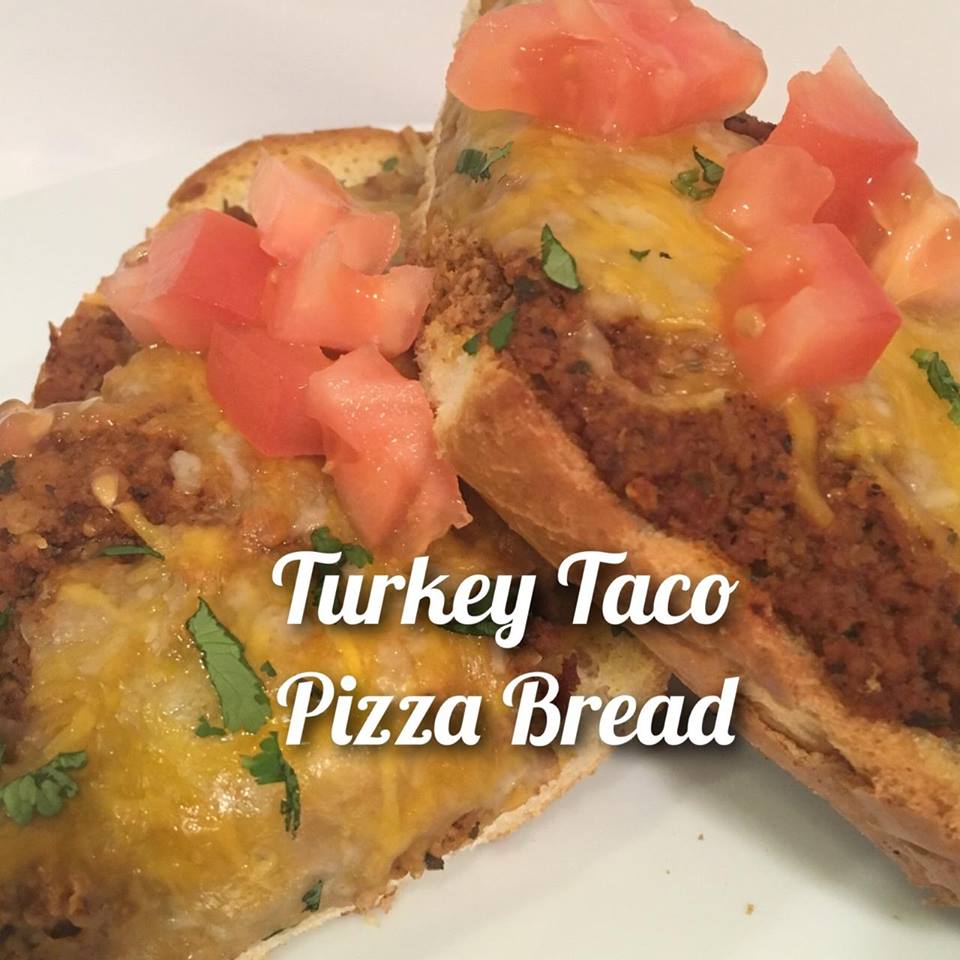 Yields: 8 servings per recipe
Ingredients
1 small baguette of French bread
1 lb. lean ground turkey
2 T. TLC Taco Seasoning
½-1 c. marinara
2 T. butter
⅓ c. Mexican blend cheese
Instructions
Brown turkey in a skillet and add marinara depending on how saucy you like it.
Cut french loaf in half lengthwise and hollow out the insides.
Melt butter in the microwave and spread over the bread.
Broil the bread 3 minutes, until just crispy and lightly golden brown.
Remove from oven and fill with the turkey and sauce mix.
Top with cheese and put back under the broiler until cheese is brown and bubbly.
Nutrition
Calories:

245

Fat:

6 grams

Carbs:

25 grams

Protein:

19 grams