Pumpkin Soup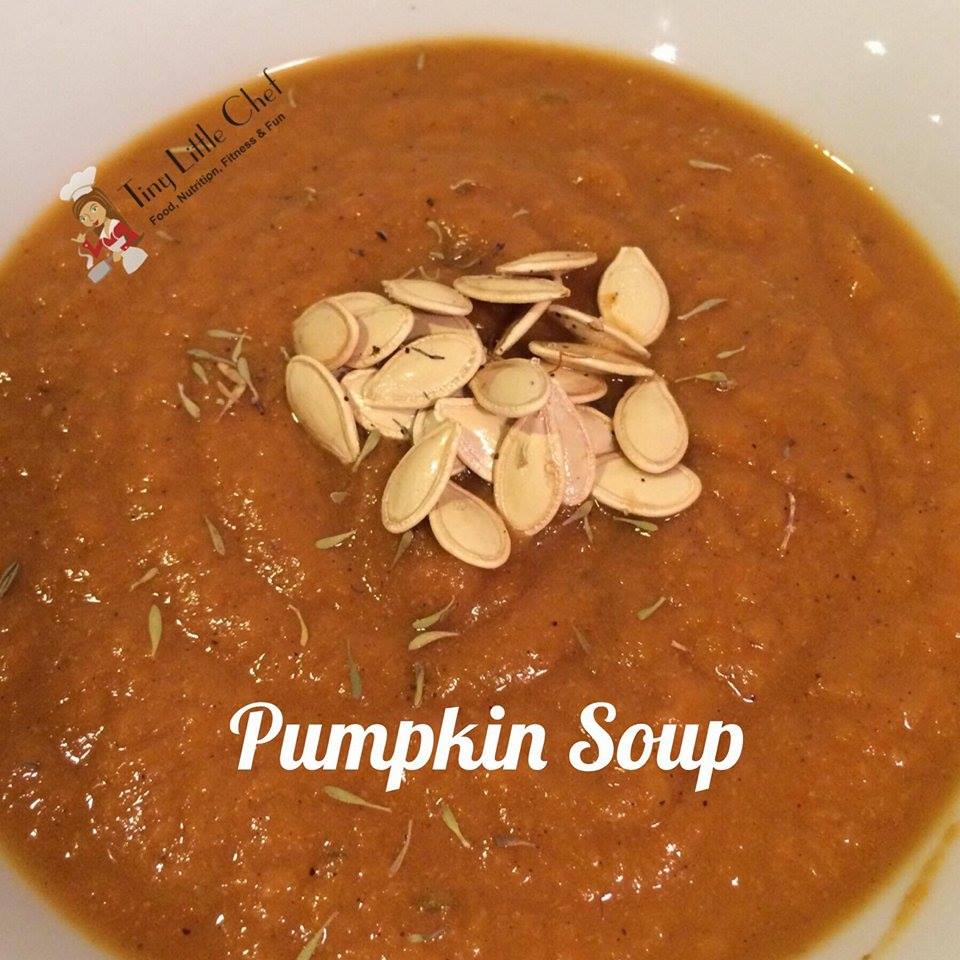 Yields: 4 servings per recipe - 1 c. per serving
Ingredients
15 oz. can pumpkin puree
1 c. vegetable or chicken stock
1 c. milk
2 T. applesauce
1 T. TLC Pumpkin Spice Seasoning
½ T. brown sugar
½ t. thyme
½ t. onion powder
½ t. salt
⅛ t. black pepper
Instructions
In a medium pot over medium heat, toast all spices until fragrant.
Whisk in the stock to the spices and let simmer for 2 minutes.
Slowly whisk in the milk and the applesauce while continually stirring and add in the puree 1 spoonful at a time.
Whisk until well combined and simmer over medium low heat for 1 hour.
Top with toasted pumpkin seeds and fresh thyme.
Nutrition
Calories:

111

Fat:

2 grams

Carbs:

16 grams

Protein:

3 grams