Pumpkin Spice everrrrrything season is upon us, so I wanted to share a few customer favorite recipes with all of you! Be sure to pick up my Harvest Pumpkin Spice Seasoning Blend before it's gone, I only make it once a year!!
Feel free to customize by adding your favorite nuts or dark chocolate chips!
Add roasted chicken or turkey!
| | |
| --- | --- |
| Pumpkin Spice Energy Balls | |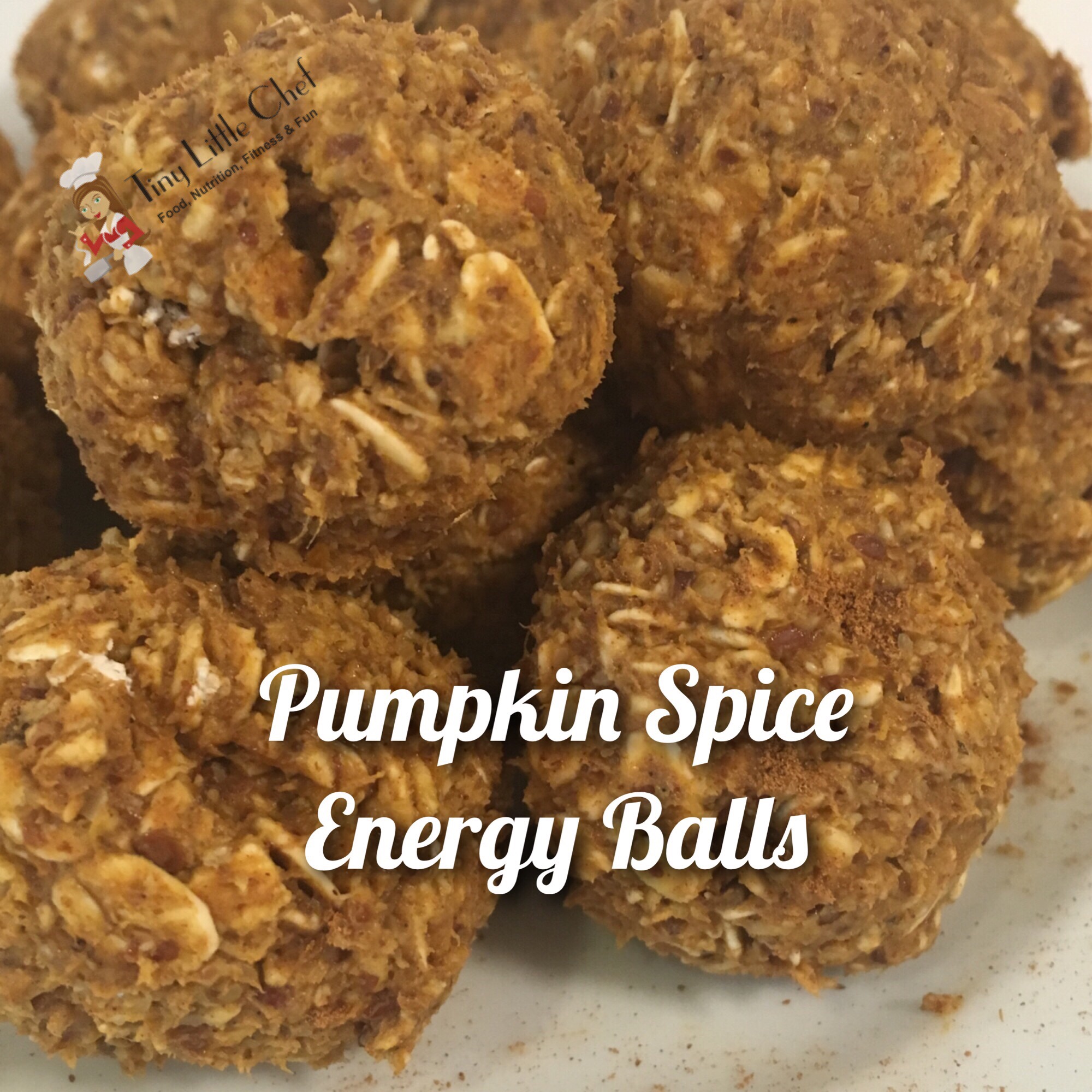 Yields: 12 balls - 2 balls per serving
2 c. old fashioned oats (add more if needed)
1 c. pumpkin puree
1/3 c. pure maple syrup
2 T. vanilla extract
1/3 c. flax seed
1/3 c. nut butter (peanut and almond are best)
1 T. TLC Harvest Pumpkin Spice Seasoning (store-bought is fine)
OPTIONAL: Chopped nuts and chocolate chips
Combine all ingredients in a bowl and mix well.
Shape dough into 1-2 inch balls.
Refrigerate and eat as desired.
NOTE: To add more sweetness you can add 1 T. brown sugar or some chocolate chips.
Nutrition
Calories:

328

Fat:

17 grams

Carbs:

32 grams

Protein:

7 grams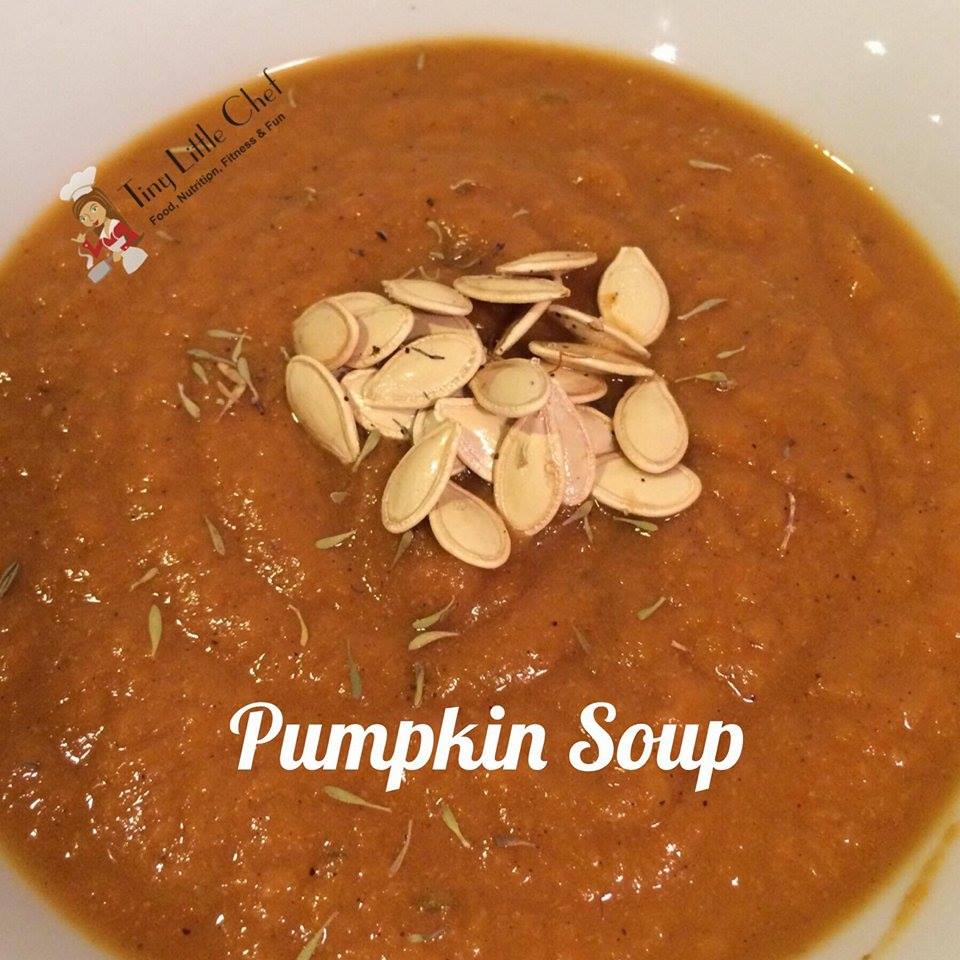 Yields: 4 servings per recipe - 1 c. per serving
15 oz. can pumpkin puree
1 c. vegetable or chicken stock
1 c. unsweetened almond milk
2 T. unsweetened applesauce
1 T. TLC Harvest Pumpkin Spice Seasoning
½ T. brown sugar
½ t. thyme
½ t. onion powder
½ t. salt
⅛ t. black pepper
In a medium pot over medium heat, toast all the herbs and spices until fragrant.
Whisk the stock into the spices and let simmer for 2 minutes.
Slowly whisk in the milk and the applesauce while continually stirring and add in the puree 1 spoonful at a time.
Whisk until well combined and simmer over medium low heat for 1 hour.
Top with toasted pumpkin seeds and fresh thyme.
Nutrition
Calories:

111

Fat:

2 grams

Carbs:

16 grams

Protein:

3 grams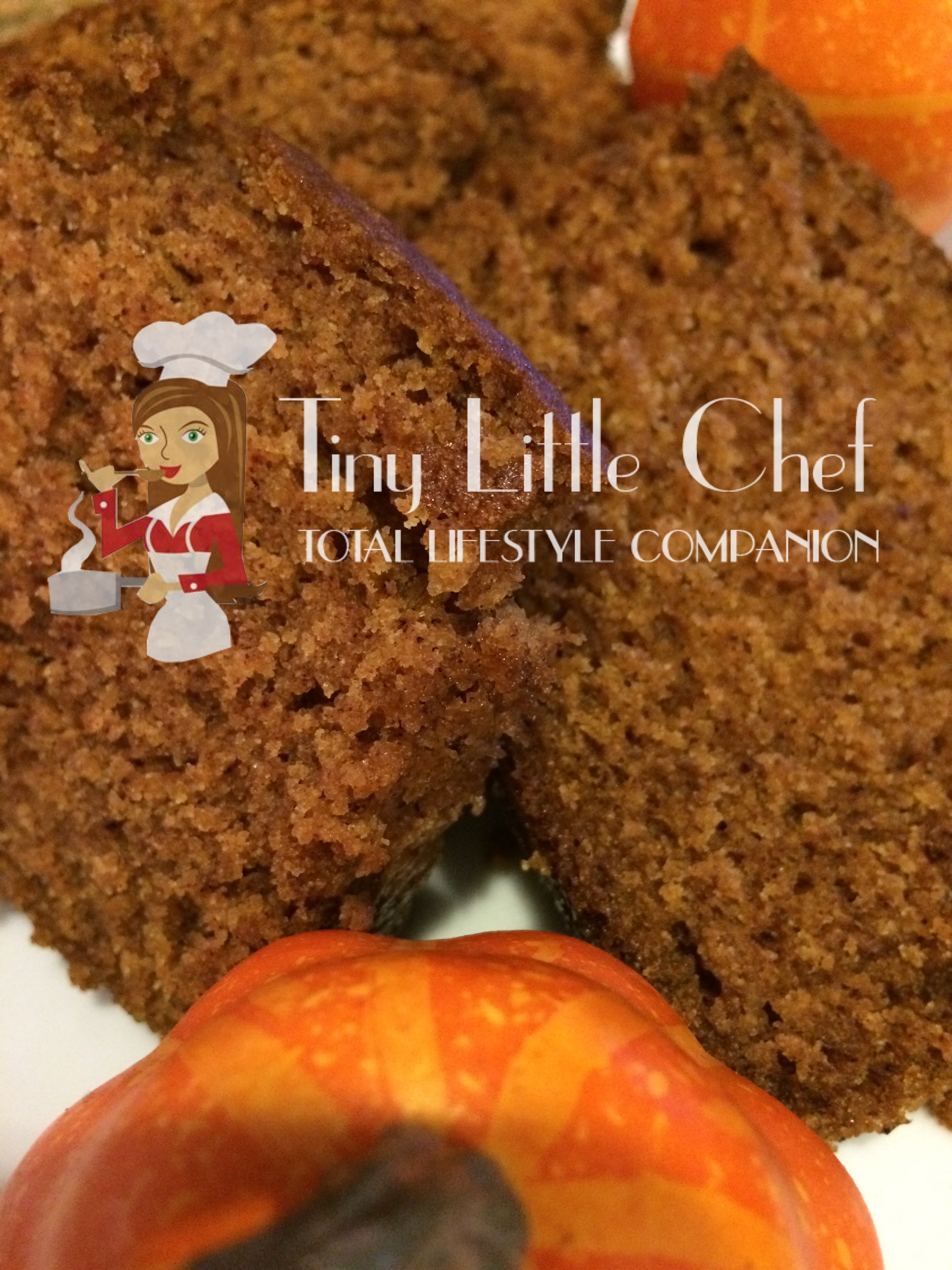 You can make this recipe with traditional flour if desired!
15 oz. can pumpkin puree
4 eggs
1 c. vegetable oil (can substitute applesauce for 1/2 c.)
2/3 c. water
3 c. white sugar
3 ½ c. all purpose, gluten free flour (I like King Arthur Flour)
2 t. baking soda
1 ½ t. salt
2 ½ T. TLC Pumpkin Spice Seasoning
OR
2 T. cinnamon
1 t. ginger
¼ t. cloves
¼ t. allspice
Preheat oven to 350 and grease three 7x3 in loaf pans.
In a large bowl, mix together pumpkin, eggs, water, oil and sugar.
In another bowl, sift together the flour, salt, baking soda, and spices.
Slowly add flour mixture to the pumpkin mixture.
Do not over mix.
Pour in to loaf tins and bake 45-50 minutes until tooth pick comes out clean when inserted in to the center of the loaf.
Let cool.