4 ingredients and a crockpot, does it get any easier? Served as a sandwich, on top of a salad, with warm tortillas, this pulled pork will have you coming back for seconds or thirds! The KEY to the amazing flavor is my Inflammation Buster Seasoning, no lie, the flavor profile is out of this world, although you can also make it without (included within the recipe). I know it sounds weird but don't knock it until you try it, and I promise you will never make pulled pork another way again!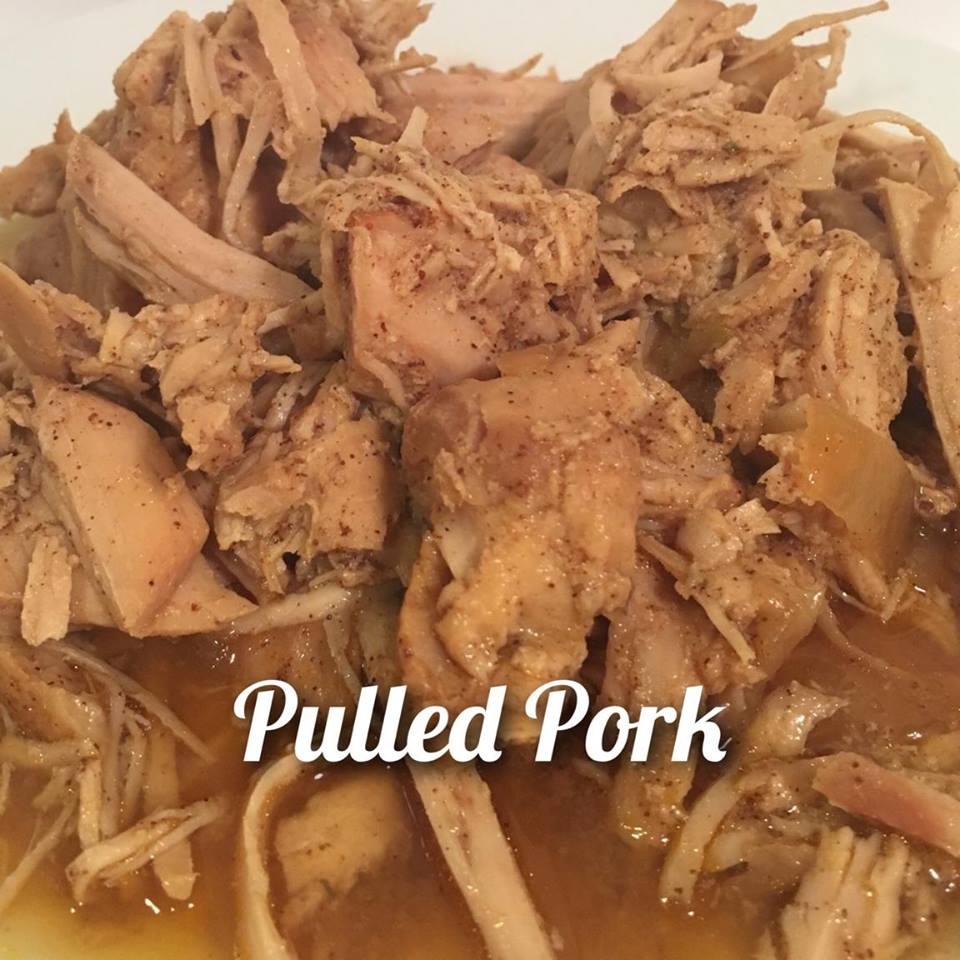 Yields: 16 servings per recipes
4 lbs. pork shoulder
2 shallots, sliced thin
1 c. low sodium chicken broth
1 T. TLC Original House Seasoning (sea salt, garlic and pepper)
4 T. TLC Inflammation Buster
OR
1 T. garlic powder
1 t. pepper
1 T. salt
½ t. cumin
½ t. cinnamon
1/2 t. cloves
Cut the pork shoulder into large chunks and put into crock pot.
Add all remaining ingredients, cover, and cook on high 8-10 hours until shreds easily.
Remove from crock pot, shred, and add back into the crock pot so the juice may incorporate.
Let warm through 10-20 minutes.
Nutrition
Calories:

521

Fat:

28 grams

Carbs:

6 grams

Protein:

40 grams