Christy's Famous Chicken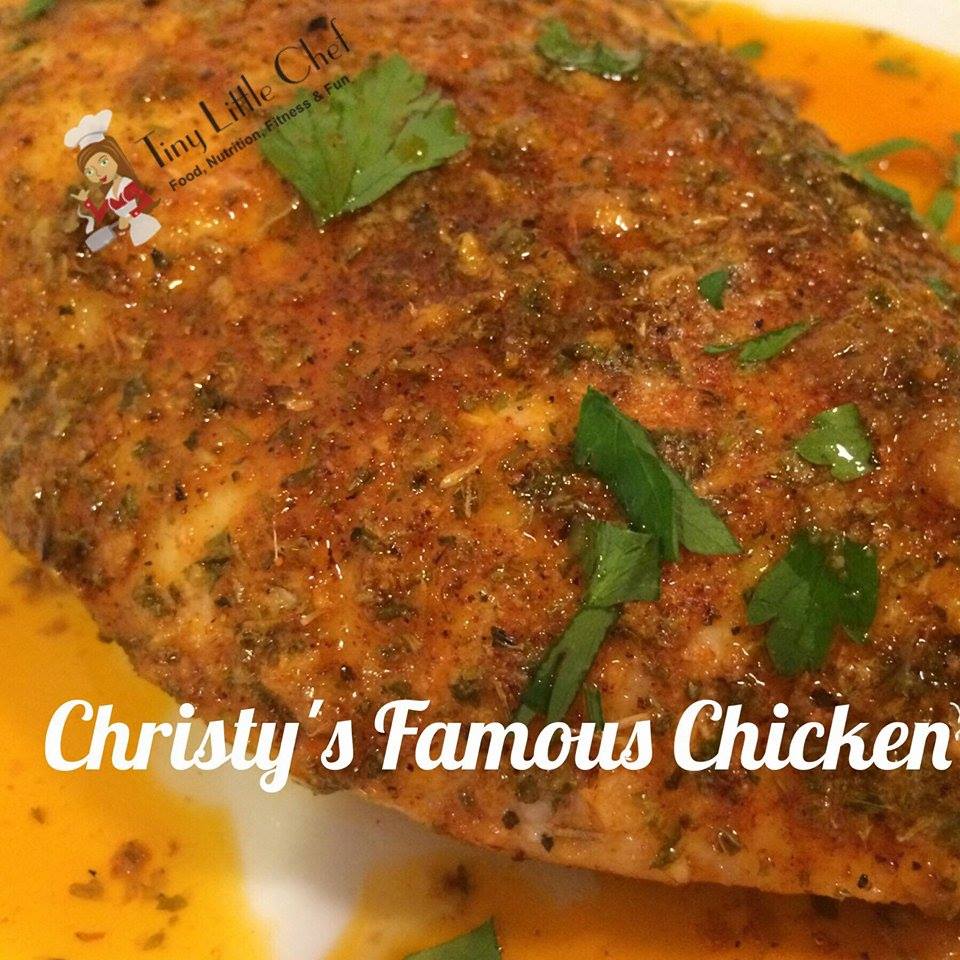 Yields: 2 lbs. - 4 (1/2 lb) servings per recipe
Ingredients
2 lbs. of chicken, breasts or tenderloin
2 T. dried parsley
1 T. dried oregano
1 T. paprika
1 T. garlic powder
1 t. salt
½ t. pepper
2 saltine crackers, crushed finely
2 T. parmesan, grated
½ c. butter
Instructions
Heat oven to 350 degrees.
In a microwave safe dish melt the butter until liquid.
In a bowl, combine dry spices in addition to the saltines and Parmesan.
Once you've removed butter from microwave, coat both sides of the chicken thoroughly with the melted butter and place into a baking dish.
Firmly pat the dried seasoning blend into both sides of the chicken.
With any remaining butter, drizzle over the chicken breasts, and let stay in the bottom of the baking dish.
Bake for approximately 30 minutes, or until there is no bounce back or give when the chicken is touched.
Remove chicken from the baking dish, plate, and drizzle any butter sauce from the pan over the chicken.
Serve and eat immediately.
Nutrition
Calories:

454

Fat:

43 grams

Carbs:

3 grams

Protein:

64 grams