No planning, no shopping, no prepping, no cooking! Just heat and eat!
Welcome to TLC's Meal Delivery and Corporate Office Lunches! Did you know this is actually how I started my business way back in the day? Its true! Lately I have had a lot of questions and requests about this service, so its back, but in limited availability!
 SCROLL DOWN FOR MEAL DELIVERY BOUNDARIES.
CLICK ON THE PHOTOS TO ORDER AND FOR MENU INFO.

All menu items list nutritional facts as well as which "diets" they may be compatible with.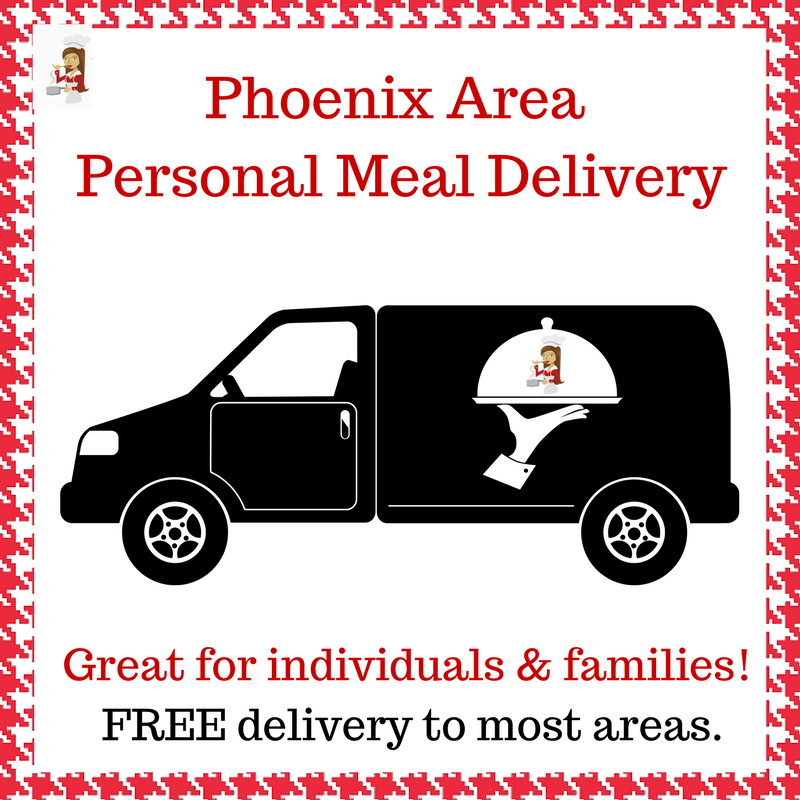 PERSONAL MEAL DELIVERY
PERFECT FOR INDIVIDUAL AND FAMILIES. This is also a terrific option if you are part of a "meal train" or want to order as a gift for someone recovering from an illness or surgery.
So here is how it works…select your preferred delivery day and week, and then select your meal options. You can choose lunches, dinners, or both. The prices listed are by individual portion AND by family style, allowing you to truly mix and match! The Menu changes every few weeks, and the best sellers are always included.
All meal deliveries are on Mondays, and arrive between 2:30-3:30, but there is no need to be home! Your food is left on your doorstep in an insulated cooler bag, wrapped in ice sheets. We can also deliver to your office if you would prefer.
FREE delivery within Phoenix, PV, Scottsdale, Tempe, Glendale and Peoria when your order is $45 or more. Deliveries to areas outside those areas may be subject to a delivery fee,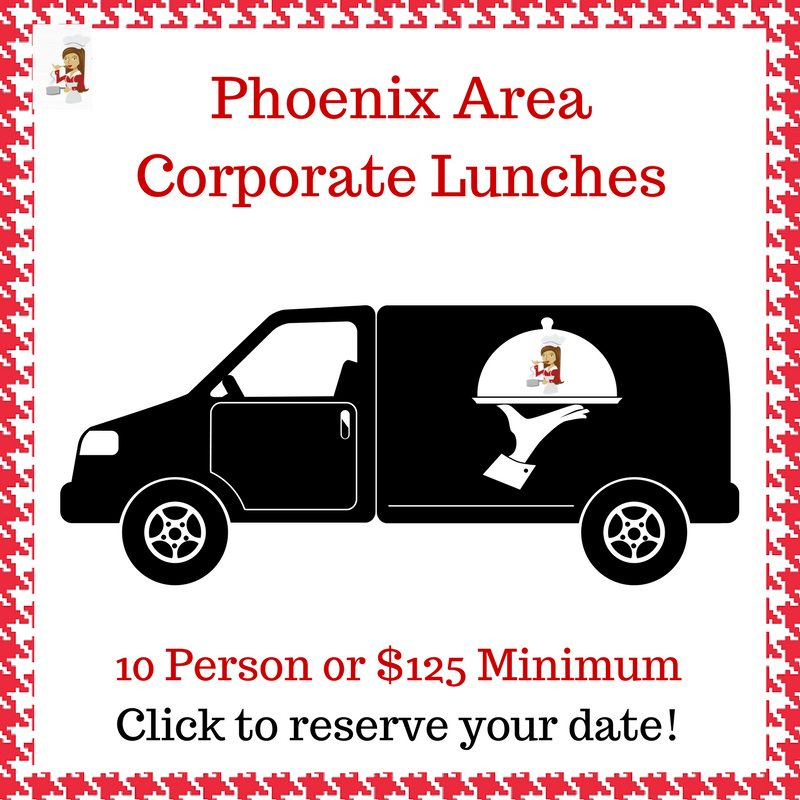 CORPORATE OFFICE LUNCHES
Having a corporate lunch or meeting? Need to host a group for a brainstorming session? Just want to treat your staff to a delicious lunch? This is the perfect option for you!
When you place this order you are reserving that specific date, for the number of people you select, with basic menu items. Menu and add-on items will be decided after you secure the date. There is a minimum requirement of 10 people or $125 per order. In terms of this vs. the meal delivery, this is more of a "drop-off catering."
Please read carefully below for how to place your order. 
Step 1– Reserve your date from the drop-down menu.
Step 2 – Enter the minimum number of people you expect as the quantity (qty) for the entire order. We can always add more, but a minimum guarantee is needed.
Step 3 – Check your email. This is where you will receive a confirmation from me, securing your date. This is also where we will be in touch about menu items, disposables, adding on sweet treats, etc. If more people or items are added to your oder at this time, you will be invoiced accordingly.
NOTE: The price you are paying now is to reserve your date, entrees for your attendees, and basic disposables.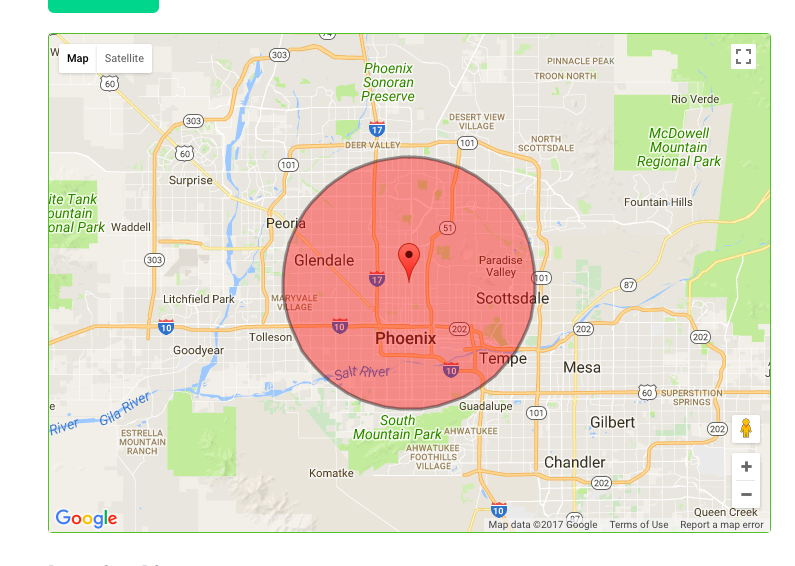 MEAL DELIVERY BOUNDARIES:
CLICK HERE TO SEE IF YOU ARE LOCATED WITHIN 12 MILES OF 85012.
*Enter 85012 under the zip code, and 12 as the radius.
If you do NOT see yours included, please fill out the form below to see if your area is available for an additional charge.
Meal Delivery/Catering Info Request