Banana Chocolate Chip Yogurt Muffins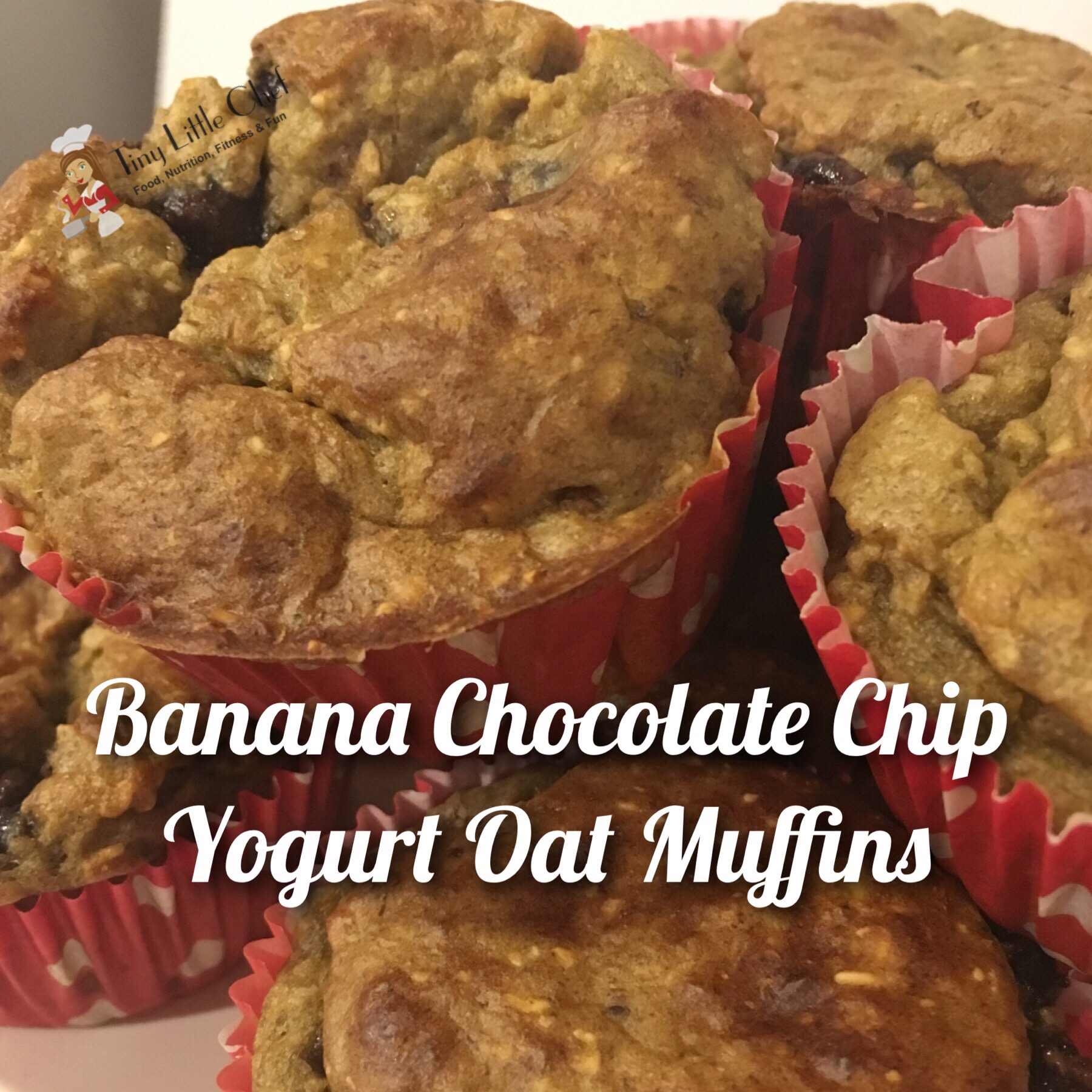 Yields: 12 muffins - 1 muffin per serving
Ingredients
1 c. plain or vanilla greek yogurt (depending upon how sweet you like it)
2 ripe bananas
2 eggs
2 c. old fashioned rolled oats
¼ c. light brown sugar
1 ½ t. baking powder
1 ½ t. baking soda
½ c. chocolate chips
Instructions
Preheat oven to 400 degrees.
Add oats to the food processor or blender and process until they are broken down finely.
Add remaining ingredients except chocolate chips.
Blend ingredients until well combined, and remove vessel from the food processor.
Lightly stir in chocolate chips.
Pour batter into greased muffin tins to about ¾ full.
Bake 15-20 minutes, or until inserted toothpick or knife comes out clean.
Allow to cool 10 minutes before removing from muffin tin.
Store in an airtight container.
Nutrition
Calories:

269

Fat:

4 grams

Carbs:

51 grams

Protein:

5 grams