Cinnamon Apples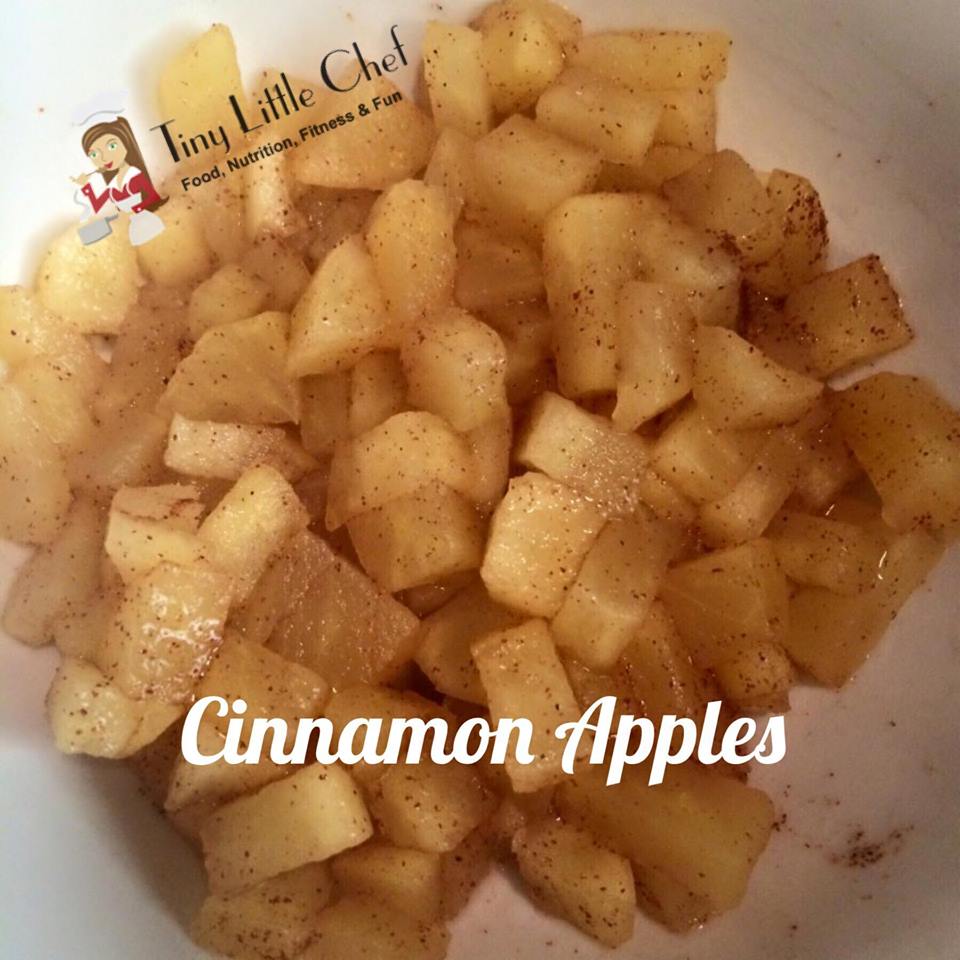 Yields: 2 servings per recipe - 1 apple per serving
Ingredients
2 gala apples
4 c. water
1 T. ground cinnamon OR TLC Inflammation Buster Seasoning
Instructions
Peel and cut the apples into a medium dice.
Bring water to a boil in a medium sauce pan.
Add the apples.
Boil approximately 5 minutes, until paper is tender, but not mushy, when poked with a fork or knife.
Strain the apples in a colander and place into a bowl.
Sprinkle with seasoning.
TIP: I also love using pumpkin pie spice for this, and will add some nuts and whipping cream to make a dessert.
TIP 2: To make applesauce, simply let the apples cook a few minutes longer!
Nutrition
Calories:

88

Carbs:

18 grams