Grilled Chicken Parmesan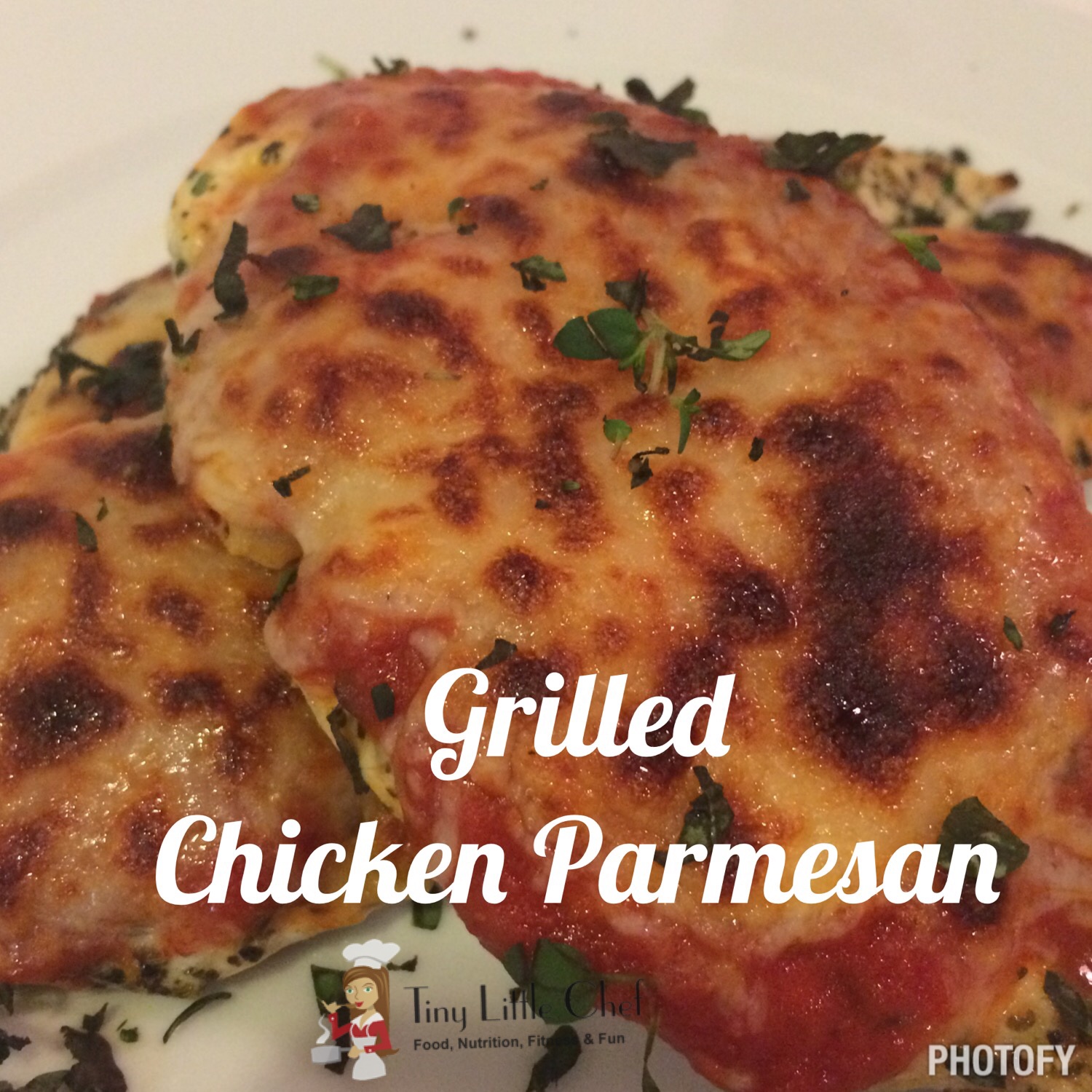 Yields: 4 servings per recipe - 1 chicken breast per serving
Ingredients
4 boneless, skinless chicken breasts
28 oz. can petite diced tomatoes
2 t. garlic powder
2 T. Italian seasoning
1 t. crushed red pepper flakes
1 bay leaf
1 T. olive oil
salt and pepper to taste
¼ c. Mozzarella cheese
2 T. Parmesan cheese
Instructions
In a saucepan, heat tomatoes, garlic, Italian seasoning, red pepper flakes and bay leaf. Let simmer for 30 minutes. Remove from heat and remove Bay leaf.
Preheat grill on High. Preheat oven to 350 degrees.
Lightly coat chicken breasts with olive oil, salt and pepper.
Grill chicken on each side for 5 minutes.
Transfer chicken to a baking dish and cover with tomato sauce.
Sprinkle Mozzarella and Parmesan on top of the chicken.
Bake for 35-45 minutes, or until cheese is brown and bubbly.
Nutrition
Calories:

174

Fat:

5 grams

Carbs:

8 grams

Protein:

19 grams