Grilled Chicken Nuggets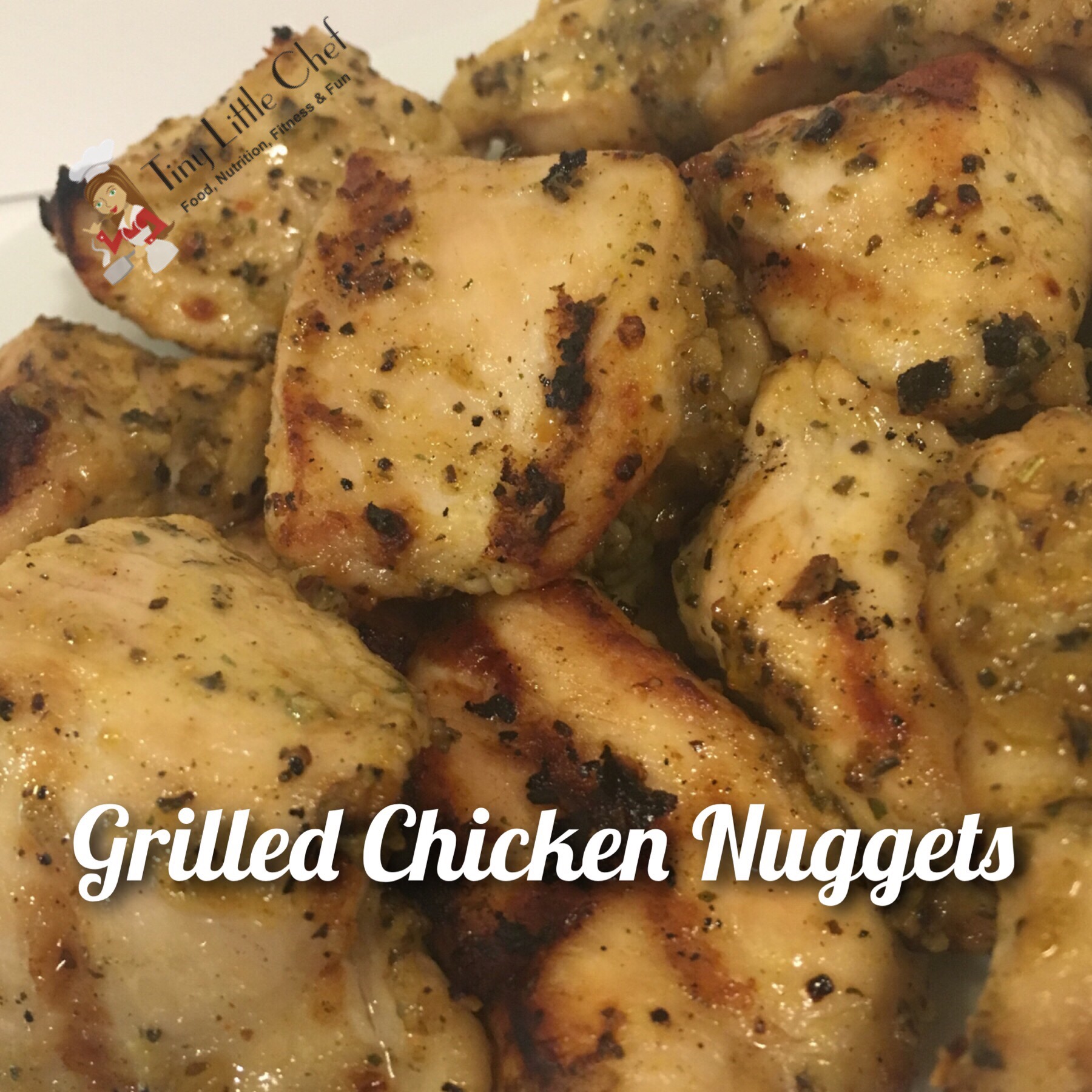 Yields: 4 servings per recipe -1/2 chicken breast per serving
Ingredients
2 large chicken breasts, cut into chunks
1 1/2 T. olive oil
1/2 T. white wine vinegar
2 T. TLC House Seasoning (combo of sea salt garlic and pepper)
1 t. TLC Italian Seasoning
Instructions
Cut chicken into large chunks.
In a bowl, mix together the oil, vinegar, and seasonings.
Combine chicken with marinade, put in an airtight container, and let marinate 4-6 hours. (Overnight or all day is great for this!
Remove chicken from the fridge and let come to room temp a minimum of 30 minutes.
Heat grill to 325-350 degrees.
Grill the nuggets approximately 4 minutes each side, depending o the size.
Nutrition
Calories:

153

Fat:

7 grams

Carbs:

5 grams

Protein:

15 grams