Grilled Sesame Pork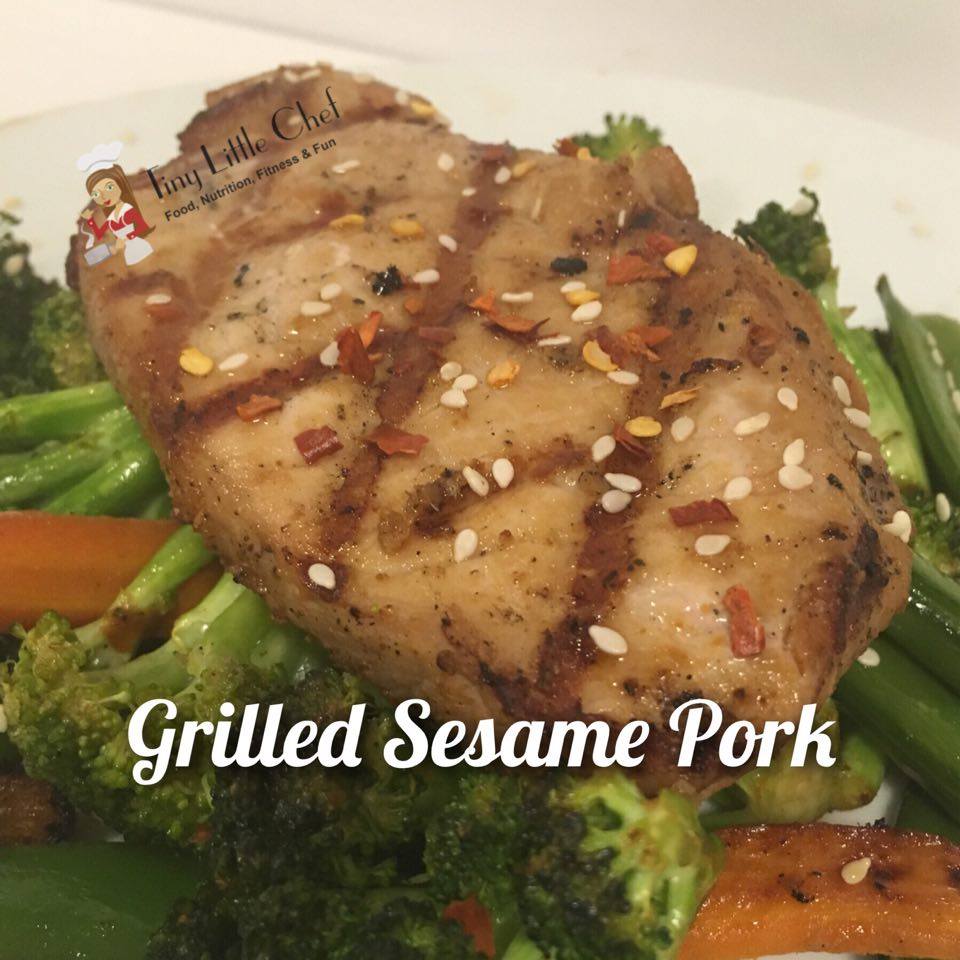 Yields: 4 pork chops- 1 pork chop per serving
Ingredients
4 thin cut pork chops
2 T. toasted sesame oil
1 T. low sodium soy sauce
1 T. TLC House Seasoning (combination of sea salt, garlic, and pepper)
1 T. ginger
Instructions
In a bowl, combine the oil, soy sauce, house seasoning, and ginger. Mix until well incorporated.
Add pork chops to oil and seasoning mixture and let marinate a minimum of 2 hours in refrigerator.
Remove from refrigerator, and let pork come to room temperature for 30 minutes.
Heat grill to 300-350 degrees.
Put on the pork chops once grill is heated thoroughly.
Cook approximately 4-5 minutes on each side, until thoroughly cooked and pork has no bounce back when touched. (Time varies greatly depending upon your grill)
TIP: Do not move meat more than twice during grilling.
Nutrition
Calories:

293

Fat:

21 grams

Carbs:

8 grams

Protein:

24 grams