***Scroll down to purchase the Handcrafted Seasoning Blends
used in these recipes. ***
Nothing says summertime quite like the grill, and trust me, it doesn't have to be complicated. Make sure your grill is HOT, your food is seasoned properly, and that you leave your food alone while it's cooking. Seriously, don't turn it too much. Also, make sure you bring you proteins to room temp for 30 minutes before you throw it on the grill. Too cold of meat on a hot surface chars the outside and undercooks the inside. Ok, now that you have my tips, tricks, and recipes, it's time to get grilling!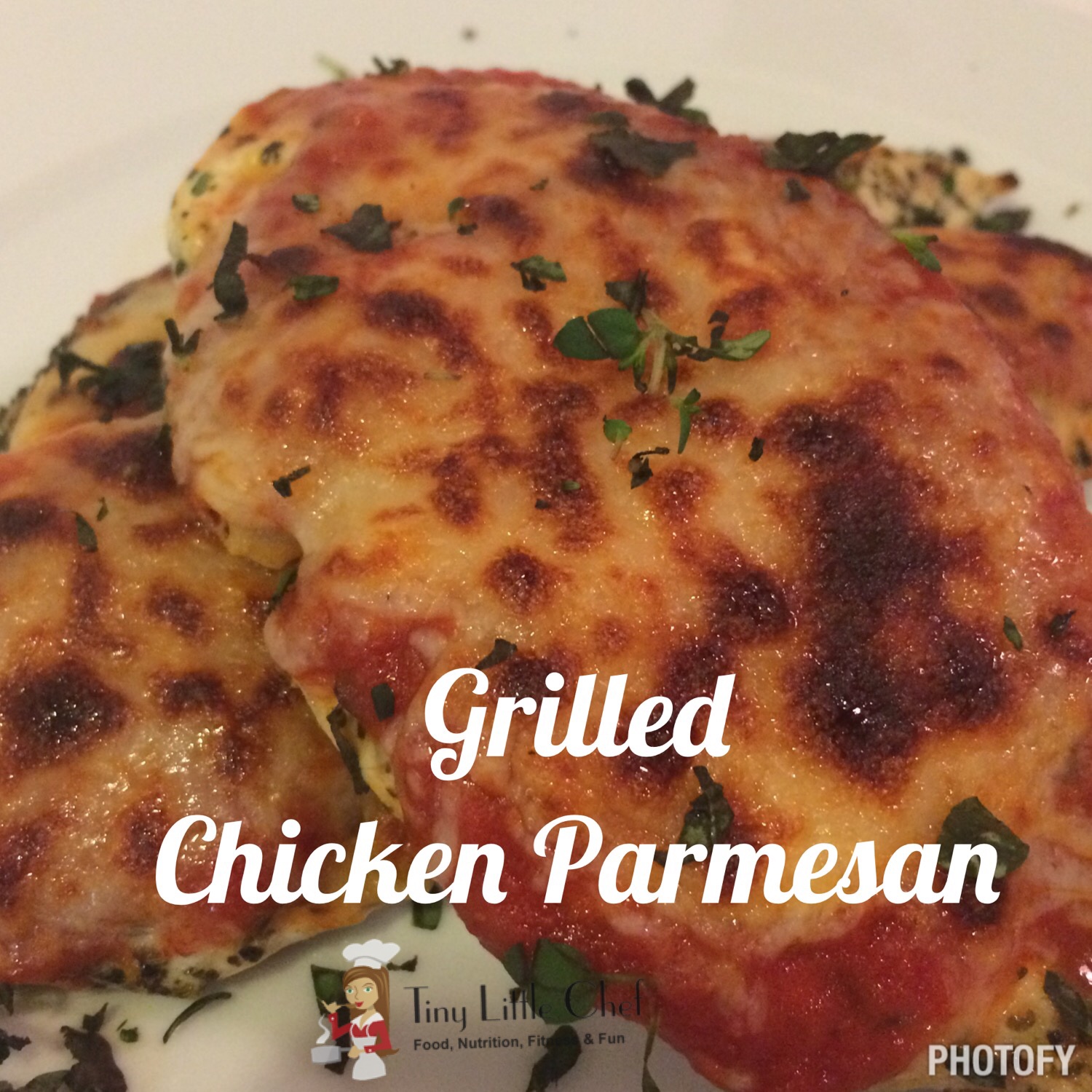 4 boneless, skinless chicken breasts
28 oz. can petite diced tomatoes
2 t. garlic powder
2 T. TLC Rustic Italian Seasoning
1 t. crushed red pepper flakes
1 bay leaf
1 T. olive oil
salt and pepper to taste
¼ c. Mozzarella cheese
2 T. Parmesan cheese
In a saucepan, heat tomatoes, garlic, Italian seasoning, red pepper flakes and bay leaf. Let simmer for 30 minutes. Remove from heat and remove Bay leaf.
Preheat grill on High. Preheat oven to 350 degrees.
Lightly coat chicken breasts with olive oil, salt and pepper.
Grill chicken on each side for 5 minutes.
Transfer chicken to a baking dish and cover with tomato sauce.
Sprinkle Mozzarella and Parmesan on top of the chicken.
Bake for 35-45 minutes, or until cheese is brown and bubbly.
| | |
| --- | --- |
| Grilled Asian Sesame Pork | |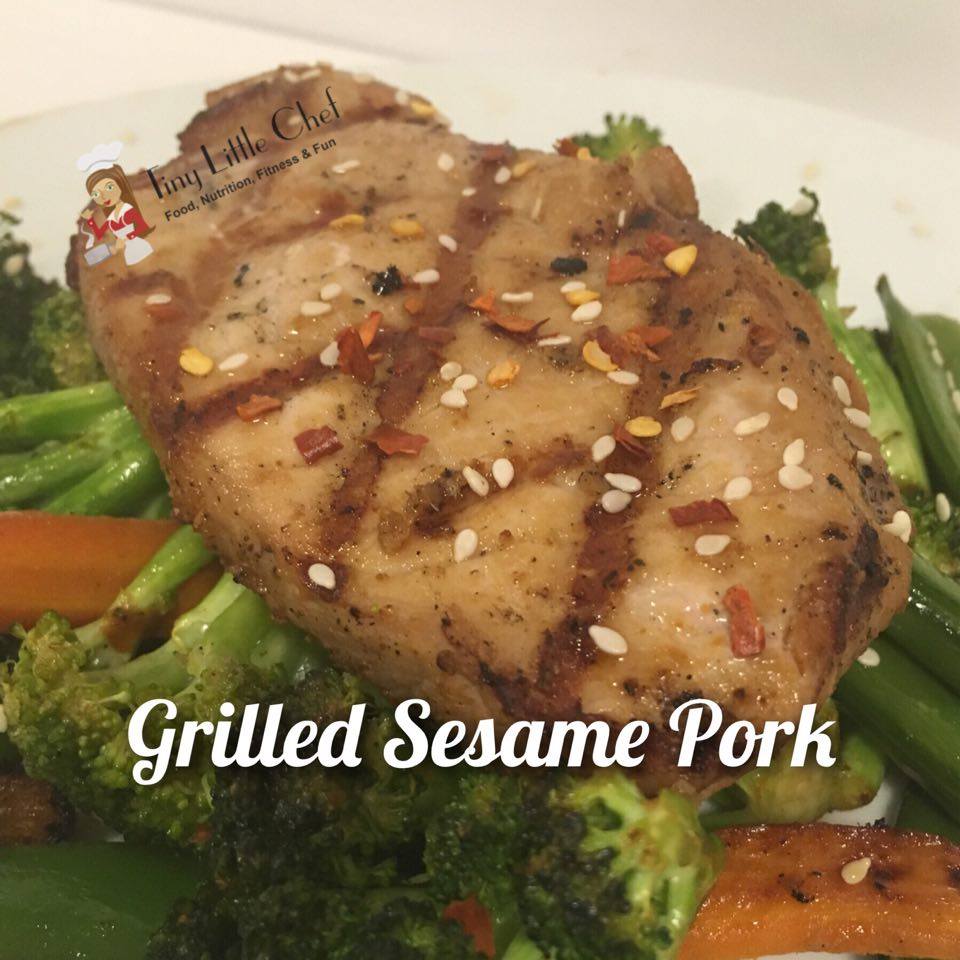 4 thin cut pork chops
2 T. toasted sesame oil
1 T. low sodium soy sauce
1 T. TLC House Seasoning (combination of sea salt, garlic, and pepper)
1/2 T. TLC Asian Ginger Seasoning OR 1/2 T. ground ginger and a sprinkle of red pepper flakes
In a bowl, combine the oil, soy sauce, house seasoning, and Asian Ginger. Mix until well incorporated.
Add pork chops to oil and seasoning mixture and let marinate a minimum of 2 hours in refrigerator.
Remove from refrigerator, and let pork come to room temperature for 30 minutes.
Heat grill to 300-350 degrees.
Put on the pork chops once grill is heated thoroughly.
Cook approximately 4-5 minutes on each side, until thoroughly cooked and pork has no bounce back when touched. (Time varies greatly depending upon your grill)
TIP: Do not move meat more than twice during grilling.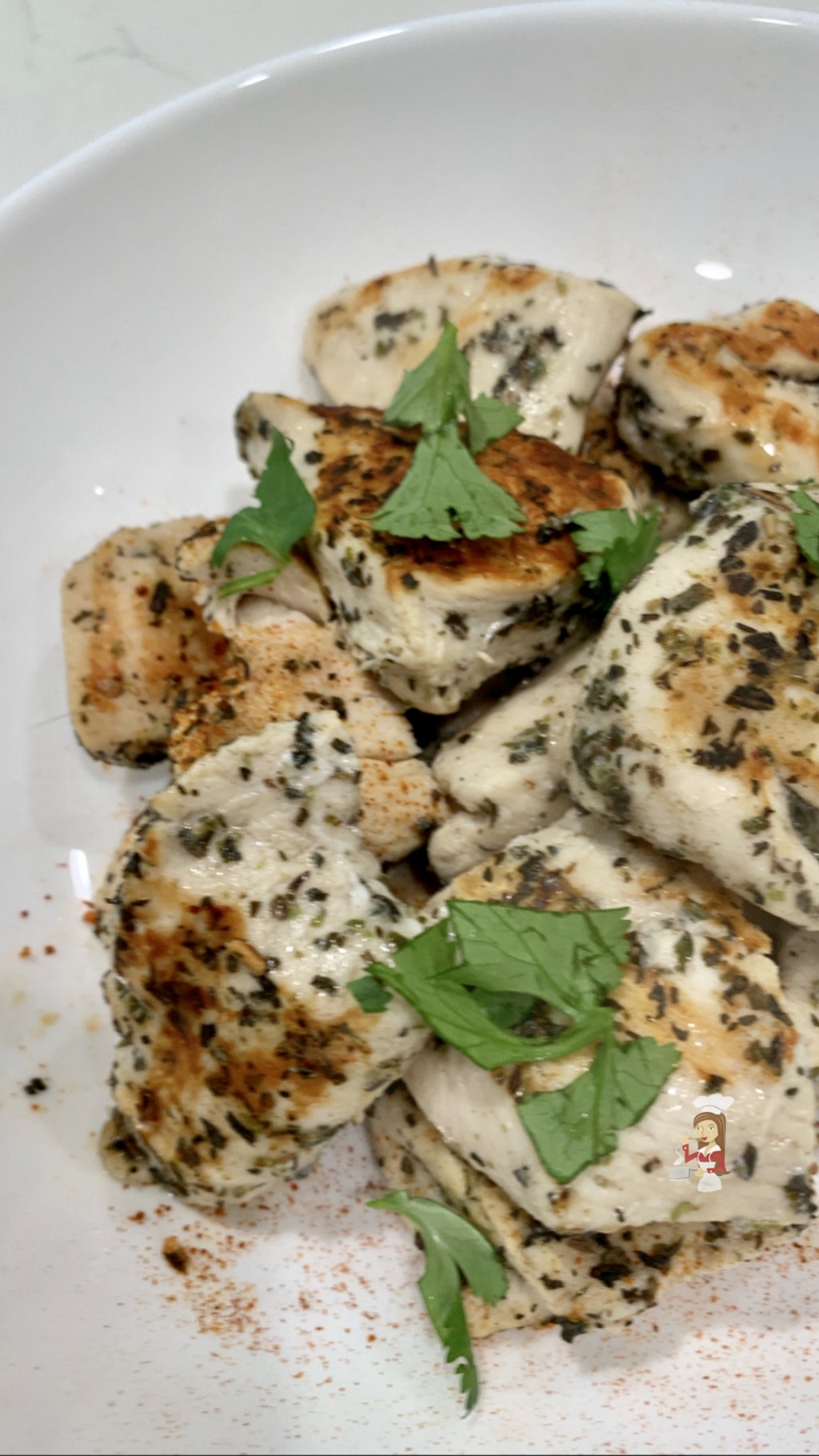 Yields: 4 servings per recipe -1/2 chicken breast per serving
2 large chicken breasts, cut into chunks
1 1/2 T. olive oil
1/2 T. white wine vinegar
2 T. TLC House Seasoning (combo of sea salt garlic and pepper)
1 t. TLC Italian Seasoning
Cut chicken into large chunks.
In a bowl, mix together the oil, vinegar, and seasonings.
Combine chicken with marinade, put in an airtight container, and let marinate 4-6 hours. (Overnight or all day is great for this!
Remove chicken from the fridge and let come to room temp a minimum of 30 minutes.
Heat grill to 325-350 degrees.
Grill the nuggets approximately 4 minutes each side, depending on the size.
Nutrition
Calories:

153

Fat:

7 grams

Carbs:

5 grams

Protein:

15 grams
| | |
| --- | --- |
| Cheddar and Green Chile Turkey Burger | |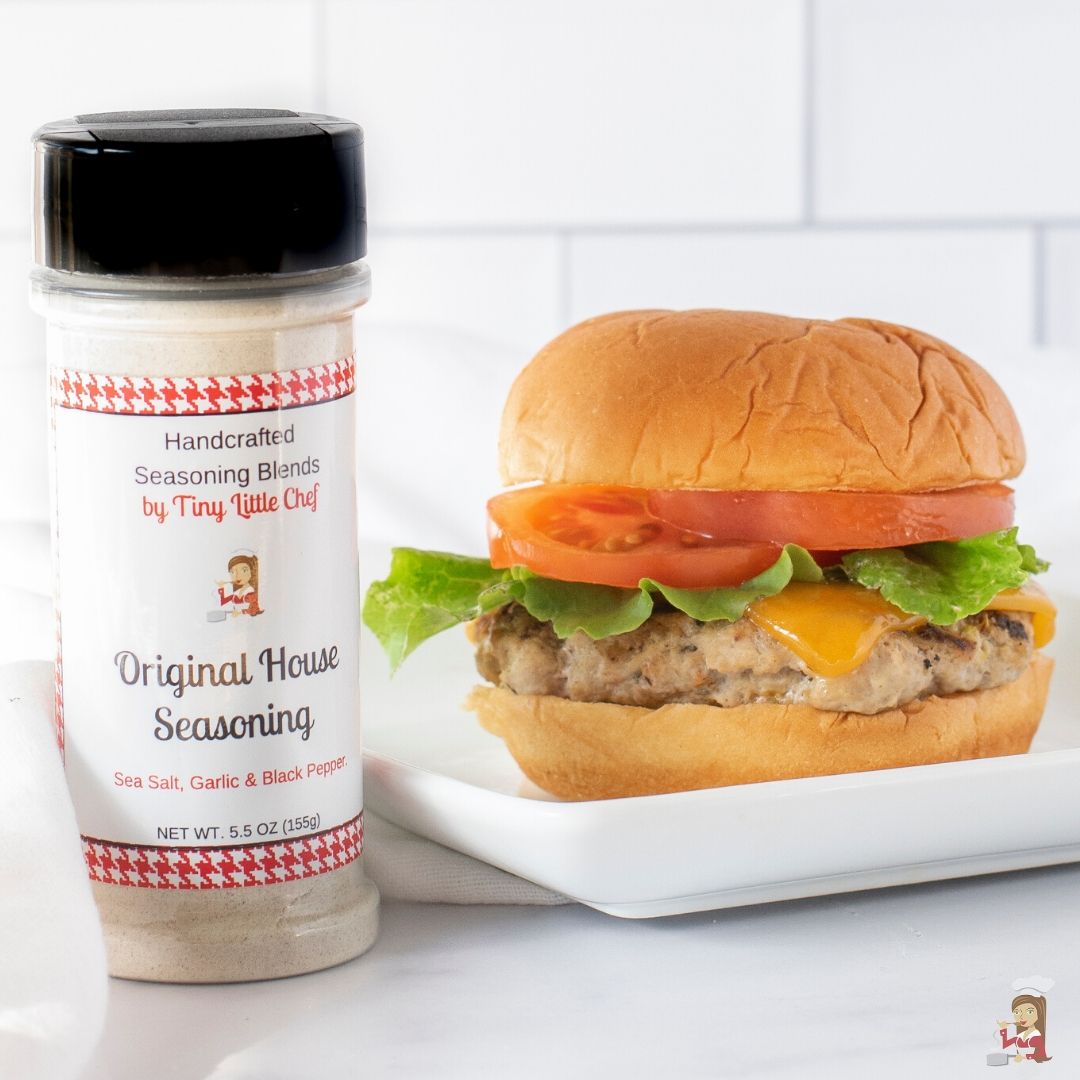 Yields: 4 burgers
1 lb. lean ground turkey meat
1 t. paprika
1 t. ground coriander
1 1/2 T. TLC Original House seasoning (combo of garlic, salt and pepper)
⅛ t. onion powder
1 T. low sodium worcester
½ c. cheddar cheese
2 T. green chiles
In a bowl, combine the turkey and seasonings.
Cover with saran wrap and refrigerate a minimum of 3 hours.
Remove turkey mixture from the fridge and portion into 4 burgers.
Grill or broil approximately 4 minutes on first side, and then flip.
Top with the green chiles and cheddar and continue until the cheese is bubbly and brown and the burger is fully cooked.
Nutrition
Calories:

244

Fat:

14 grams

Carbs:

1 grams

Protein:

25 grams