Green chile posole is a staple in my home, and Posole in general is a staple throughout the Southwest and Mexico. Posole, which means "hominy", is a traditional soup or stew from Mexico.
It is made from hominy (chewy, puffy kernels of corn), with meat, and can be seasoned and garnished with shredded lettuce, chile peppers, onion, garlic, radishes, avocado, salsa or limes. Posole is typically served on New Year's Eve to celebrate the new year.
Super simple to make, this is a dish you can throw together in no time flat and is the ultimate comfort food! Not a fan of green enchilada sauce or just have red on hand? No worries, the red and green versions can both be used.
To receive recipes, cooking tips, nutrition tips, Seasonings news and more, be sure to sign up for "The Whole Enchilada" email newsletter!  ((Be sure to check your junk and spam boxes to confirm your request. ))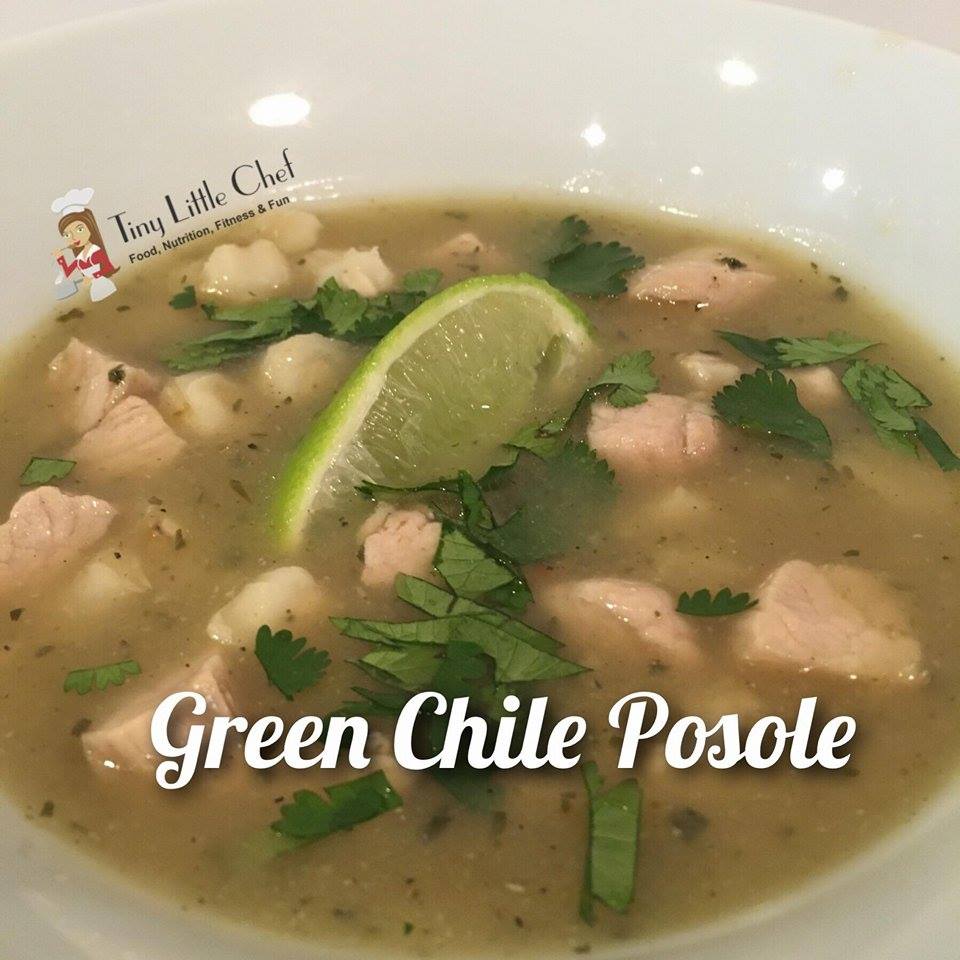 Yields: 4 bowls
3 pork chops or chicken breasts, cooked and chopped
25 oz. can hominy
28 oz. can green chile enchilada sauce
32 oz. low sodium chicken stock
1 T. TLC House Seasoning (combo of sea salt, garlic and pepper)
¼ t. cumin
½-1 c. chopped cilantro
2 limes, cut into wedges
1 avocado, sliced and diced (optional)
Drain and rinse the hominy.
Combine the pork chop (or chicken), hominy, enchilada sauce, stock, House Seasoning and cumin into a large pot.
Bring to a boil for 10 minutes, reduce to low and allow to simmer for 30-45 more minutes.
Ladle into bowls.
Garnish with cilantro, avocado, and squeeze lime juice over.
Nutrition
Calories:

360

Fat:

14 grams

Carbs:

35 grams

Protein:

19 grams
For comprehensive info on my rave-reviewed program, the FASTer Way to Fat Loss®, please CLICK HERE (be sure to scroll to the bottom for FAQs). MY NEXT ROUND IS STARTING SOON AND YOU DO NOT WANT TO MISS OUT!