Spaghetti Pies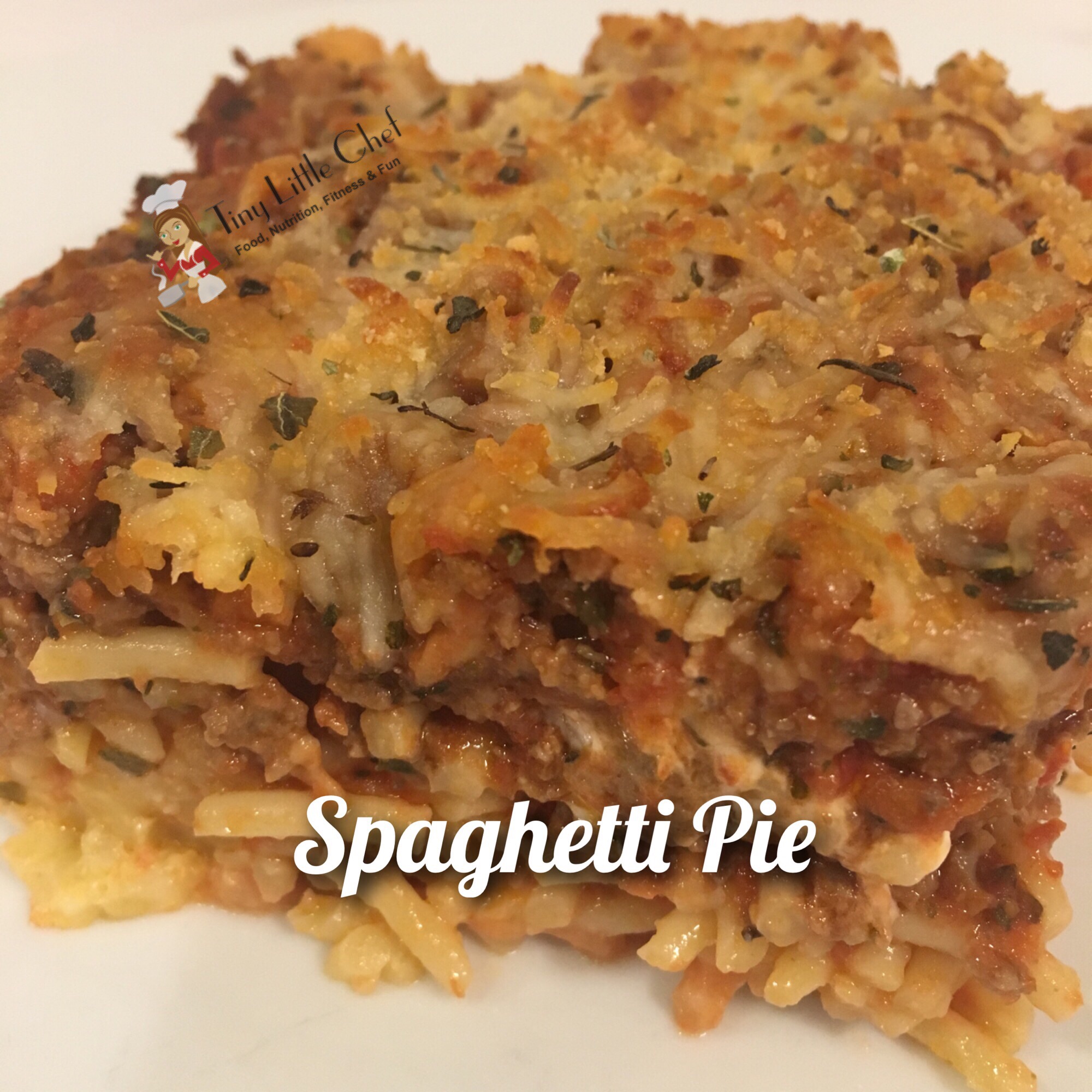 Yields: 10 servings per recipe
Ingredients
12 oz. spaghetti
½ c. butter
1 c. freshly grated Parmesan cheese
3 eggs, well beaten
2 ½ lb. ground beef
1 c. finely chopped onion
1 28 oz. can small diced tomatoes
1 15 oz. can crushed tomatoes
3 T. Italian seasoning
2 c. sour cream
8 oz. shredded mozzarella cheese
Instructions
Cook spaghetti to al dente and drain.
Stir in butter, Parmesan cheese, and eggs.
Chop up well with knife and fork.
Form into crust of 2 10" pie tins. Let cool.
Cook ground beef and onion. Drain off fat.
Stir in diced tomatoes, crushed tomatoes, and Italian seasoning. Heat through.
Spread sour cream onto spaghetti crusts.
Fill pies with meat sauce.
Cover with mozzarella cheese.
Bake at 350 degrees for 30 minutes, until cheese is bubbly and golden brown.
TIP: To make more healthy, substitute ground turkey, whole wheat spaghetti, and plain greek yogurt for the sour cream.
Nutrition
Calories:

672

Fat:

42 grams

Carbs:

32 grams

Protein:

34 grams