Christy's Chile Lime Chicken Wings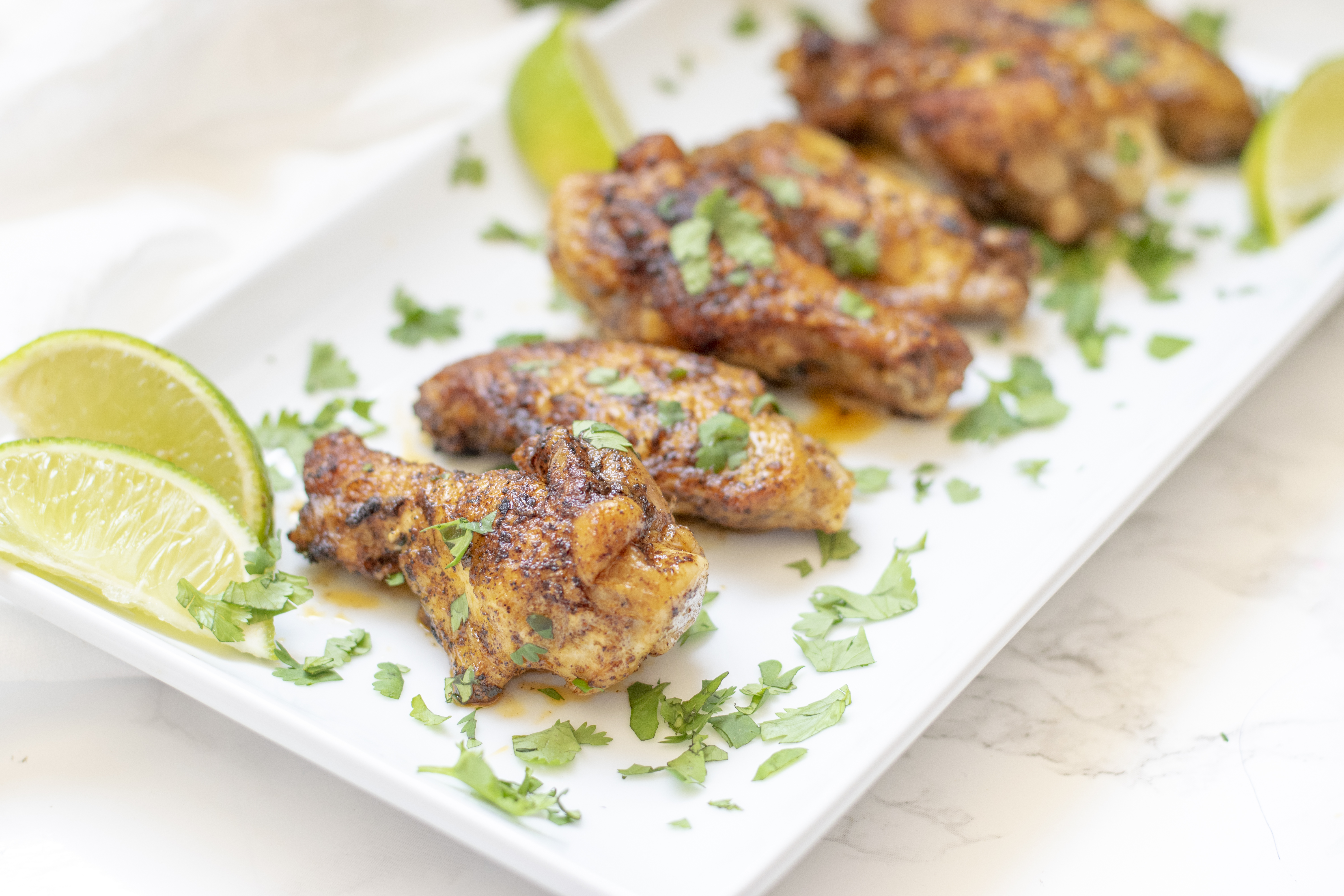 Yields: 4 servings
Ingredients
1 lb. chicken wings and drumettes (I go for smaller pieces as they cook up more quickly)
3 T. ghee or unsalted butter
3 T. MCT oil or coconut oil (can use olive oil as well)
3 T. lime juice
2 T. chopped cilantro
½ T. House Seasoning
3-4 T. Christy's Chile Lime Seasoning
Instructions
Coat chicken with the House seasoning, massaging into the meat. Let rest at least 10 minutes, or (even better) until room temperature.
In a skillet heat up the oil and butter until melted.
Turn on your broiler to high (optional).
Place chicken skin side down and let brown over medium-high heat.
Flip after 4 minutes.
After another few minutes, remove the chicken from the skillet (save the liquid!) and place onto a baking pan. Put the chicken under the broiler until skin is bubbly and crispy.
In the pan with the cooking liquid add the Chacos Chile Lime Seasoning, lime juice, and half of the cilantro. Heat until thickened a bit.
Add the chicken to the sauce mixture, toss together, and garnish with the remaining cilantro.
ENJOY!
Nutrition
Fat:

36 grams

Carbs:

1 grams

Protein:

18 grams