Taste of Arizona Enchiladas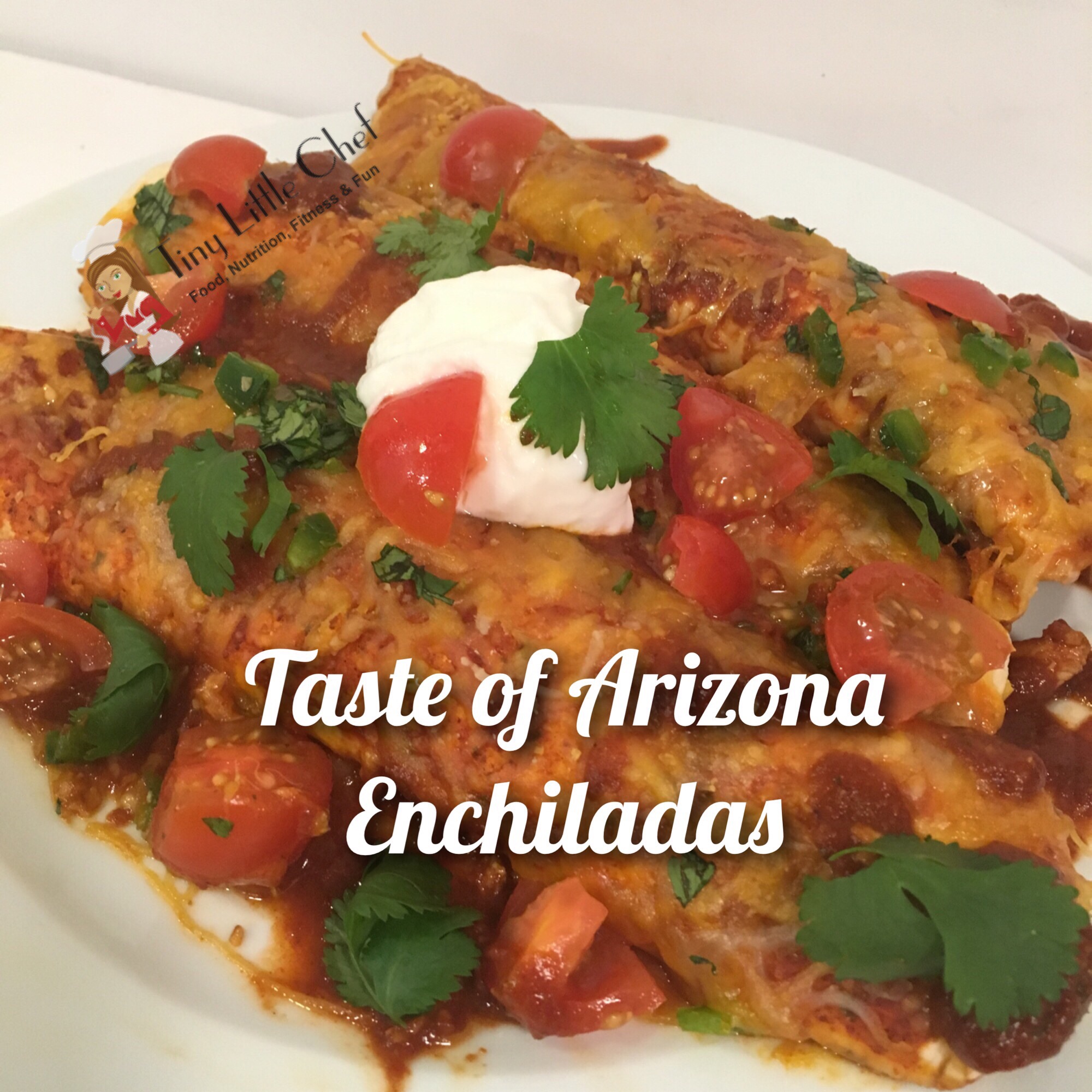 Yields: 8 enchiladas- 1 enchilada per serving
Ingredients
2 large chicken breasts
2 T. olive oil
4 T. TLC Taste of Arizona or Taco Seasoning
6-8 "soft taco" size tortillas
3- 4 c. shredded Mexican cheese blend
2 c. red enchilada sauce
2 T. lemon juice
1/c c. plain greek yogurt
2 c. sliced cherry tomatoes
1/4 c. fresh cilantro, chopped
Instructions
CHICKEN
Heat oven to 350
Pat chicken dry with a kitchen towel.
Coat with olive oil and rub in 2-3 T. TLC Seasoning.
Bake 15 minutes and remove from the oven.
Let cool and chop finely.
SAUCE
Heat enchilada sauce in a small sauce pan and add lemon juice and remaining tablespoon of seasoning. Let simmer 5 minutes.
ENCHILADAS
Heat oven to 350.
In a baking dish, pour in enough sauce to coat the bottom.
Spread out the tortillas, and to each one add a couple tablespoons and cheese.
Roll each tortilla and place seam side down in the baking dish.
Repeat this process until done.
Coat enchiladas with sauce and cheese and bake for 20 minutes.
Remove from the oven and serve immediately.
Garnish with cilantro, greek yogurt and tomatoes.
Nutrition
Calories:

394

Fat:

17 grams

Carbs:

29 grams

Protein:

29 grams