Breakfast Cookies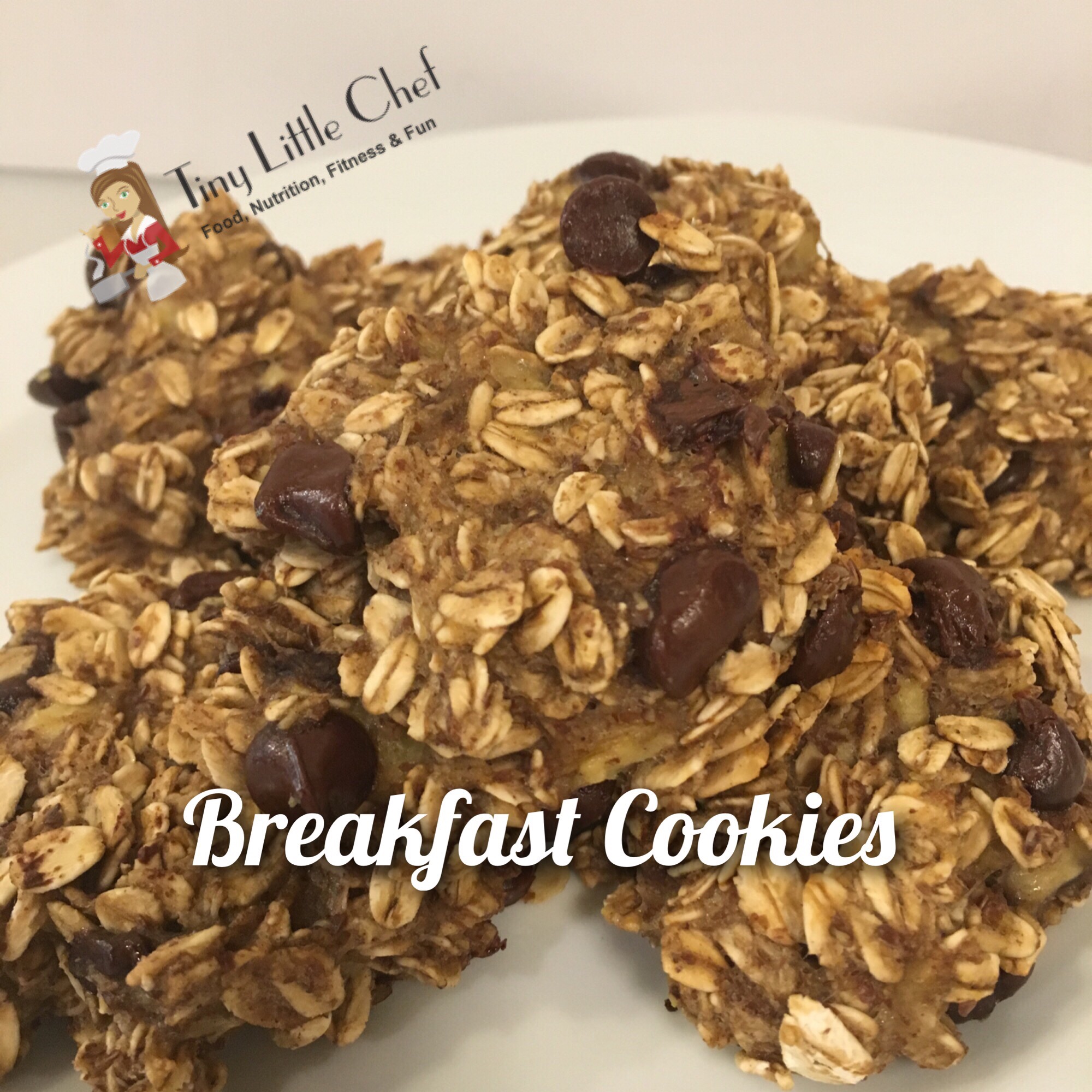 Yields: 10 cookies - 1 cookie per serving
Ingredients
2 ripe bananas
1 3/4 c. oats
2 T. ground flaxseed
1/4 c. semi-sweet chocolate chips
1 t. seasoning (cinnamon, nutmeg, apple pie and pumpkin spice are all great)
TIP: May also add chopped fruit and nuts!
Instructions
Preheat oven to 350.
Mash bananas well.
Add oats, flaxseed, and seasoning to the bananas and mix well.
Stir in chocolate chips.
Spoon onto a greased cookie sheet.
Bake 15-20 minutes, until done.
Nutrition
Calories:

154

Fat:

4 grams

Carbs:

23 grams

Protein:

6 grams