Buffalo Honey Turkey Meatballs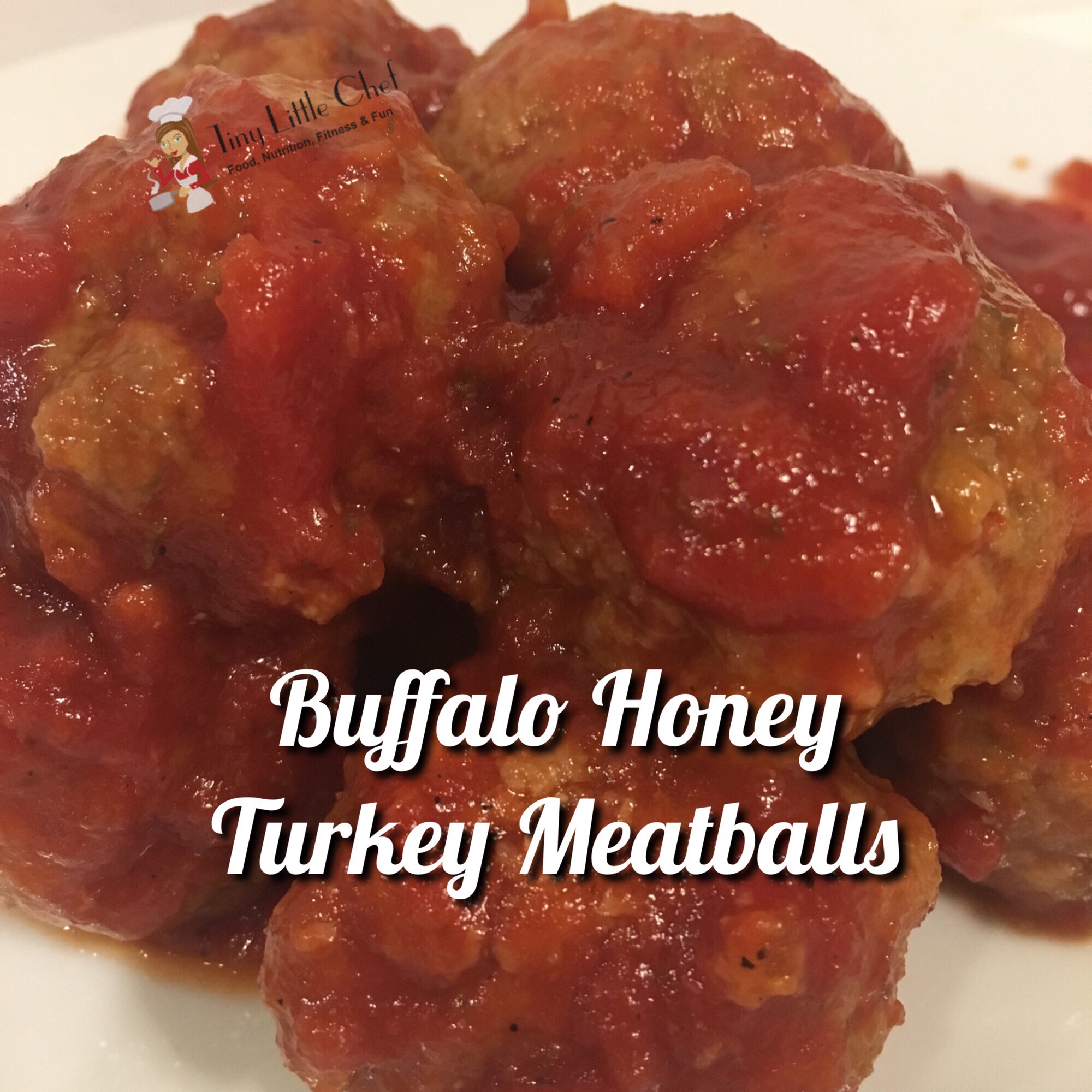 Yields: 12 meatballs
Ingredients
1 lb. ground turkey
1 egg
1 1/4 c. breadcrumbs (can add more if you like it more dense)
28 oz. can crushed tomatoes
2/3 c. honey
3/4 c. Frank's Red Hot (can use less for more subtle flavor)
1 T. TLC House Seasoning (combo of sea salt, garlic and pepper)
2 t. dried paprika
Instructions
FOR THE SAUCE
Combine tomatoes, honey, Red Hot, House seasoning and parsley and mix well. Set aside.
FOR THE MEATBALLS
Preheat oven to 350.
Combine ground turkey, egg, breadcrumbs and 2/3 c of the sauce and mix well.
Form into 1 inch mini meatballs.
Placed meatballs in a greased muffin tin.
Bake 15-20 minutes until done.
While the meatballs are baking, simmer sauce on the stove.
Top finished meatballs with sauce, serve with noodles and enjoy!
Nutrition
Calories:

607

Fat:

15 grams

Carbs:

85 grams

Protein:

41 grams