Tomato Avocado Chickpea Salad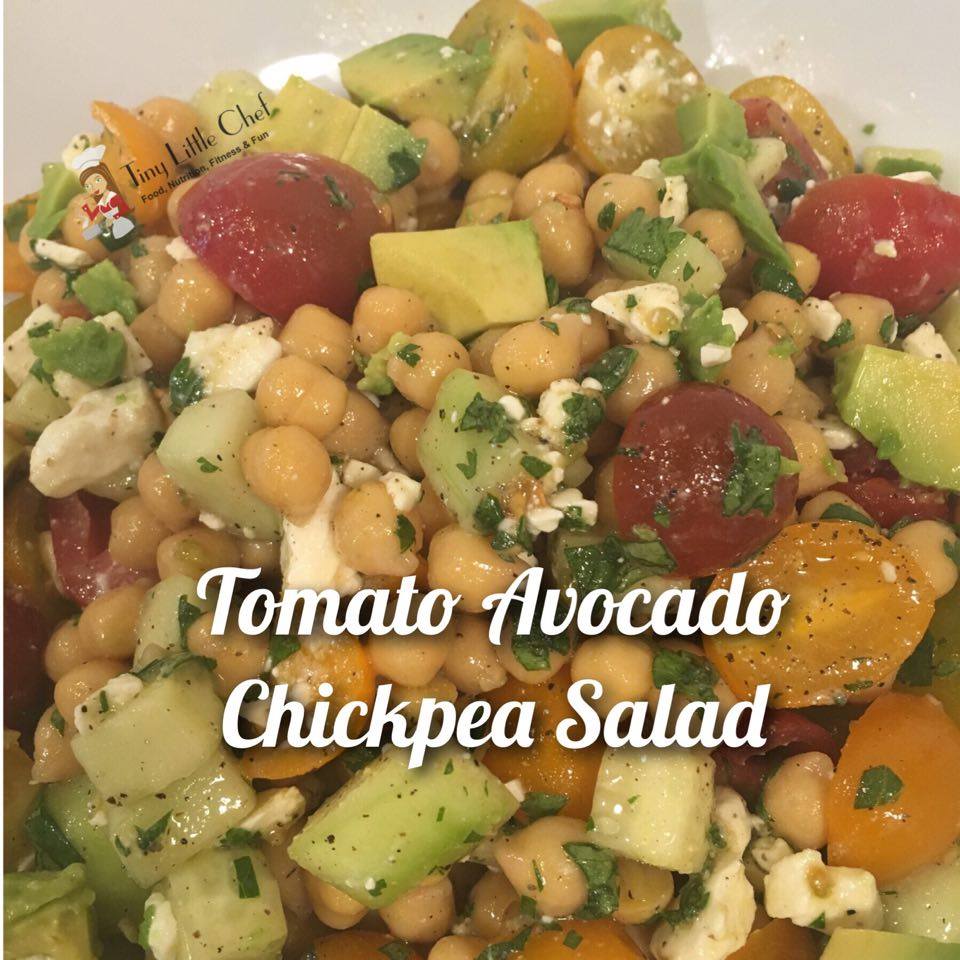 Yields: 3 cups - 6 (1/2 c.) servings per recipes
Ingredients
1 15 oz. can chickpeas (or garbanzo beans)
1 cucumber, peeled and diced
1 avocado, diced
⅓ c. feta cheese
1 pint cherry tomatoes, roughly chopped
2 T. extra virgin olive oil
1 T. lemon juice
½ T. TLC House Seasoning Blend (combo of seal salt, garlic and pepper)
2 T. chopped cilantro
Instructions
Rinse and drain the chickpeas.
In a bowl, whisk together the olive oil, lemon juice, and House Seasoning.
To the dressing mix, slowly incorporate the chickpeas and cucumbers; Stir well.
Add the next layer of tomatoes and feta cheese, and stir well.
Cover with plastic wrap and chill for 30 minutes.
Right before you serve, top with the fresh cut cilantro and avocado.
Nutrition
Calories:

354

Fat:

14 grams

Carbs:

33 grams

Protein:

4 grams