Cajun Chicken Kabobs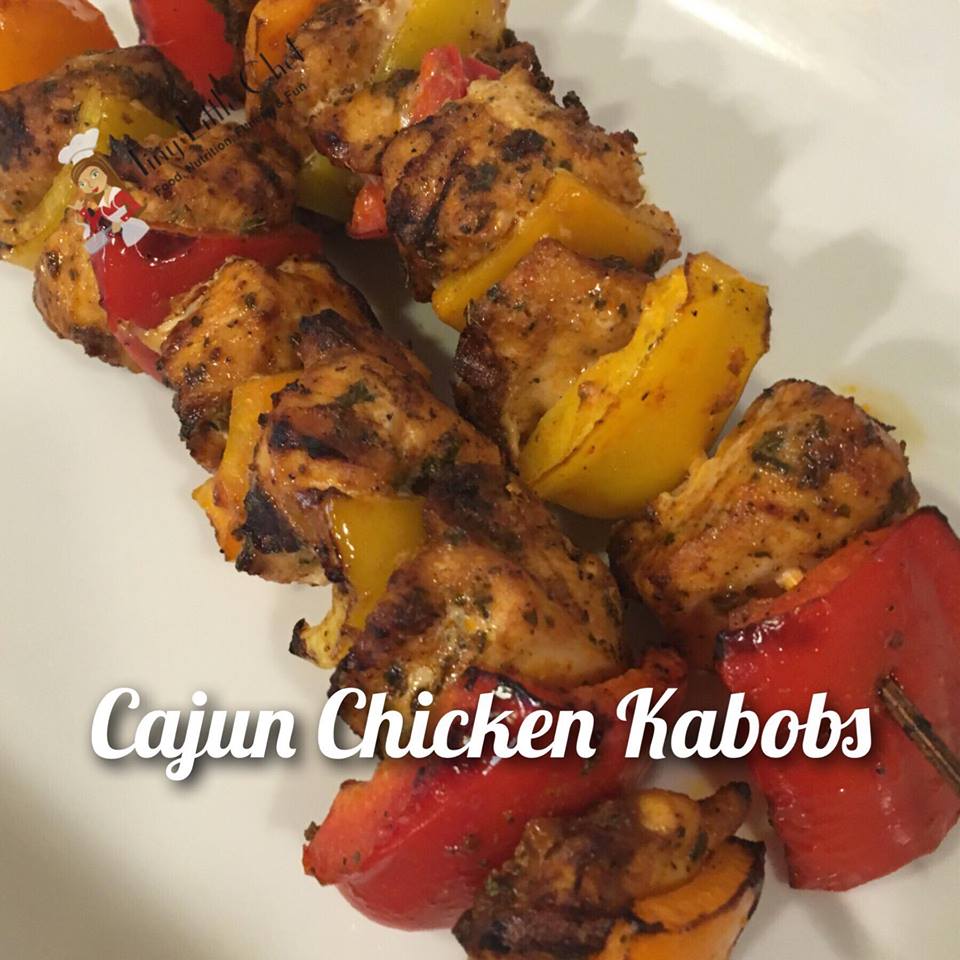 Ingredients
Chicken:
4 chicken breasts, cut into chunks
2 T. olive oil
2 T. TLC Cajun OR Blackened Seasoning
½ t. TLC House Seasoning (combination of sea salt, garlic, and pepper)
Veggies:
1 red bell pepper, cut into chunks
1 yellow bell pepper, cut into chunks
1 green bell pepper, cut into chunks
1 red onion, cut into chunks
1 T. olive oil
½ T. TLC House Seasoning (combination of sea salt, garlic, and pepper)
Instructions
Chicken:
Cut chicken into chunks.
In a bowl, mix together the seasonings and olive oil until you form a paste.
Rub the paste into the chicken and let sit at room temperature a minimum of 30 minutes.
Veggies:
Cut bell peppers and onion into large chunks, and season with olive oil and house seasoning.
In your sink or a large bowl, soak 4-5 wooden skewers (let soak 30 minutes to avoid burning on the grill.)
Heat grill to 300-350 degrees.
Skewer your chicken and veggies, alternating the two, until all skewers are complete.
Grill until thoroughly cooked, approximately on 7-10 minutes (time depends greatly on your grill)
TIP: Do not move skewers too much while cooking. The more you let the heat do it's work, the less chance you have of overcooking.