Gluten Free Chicken Tenders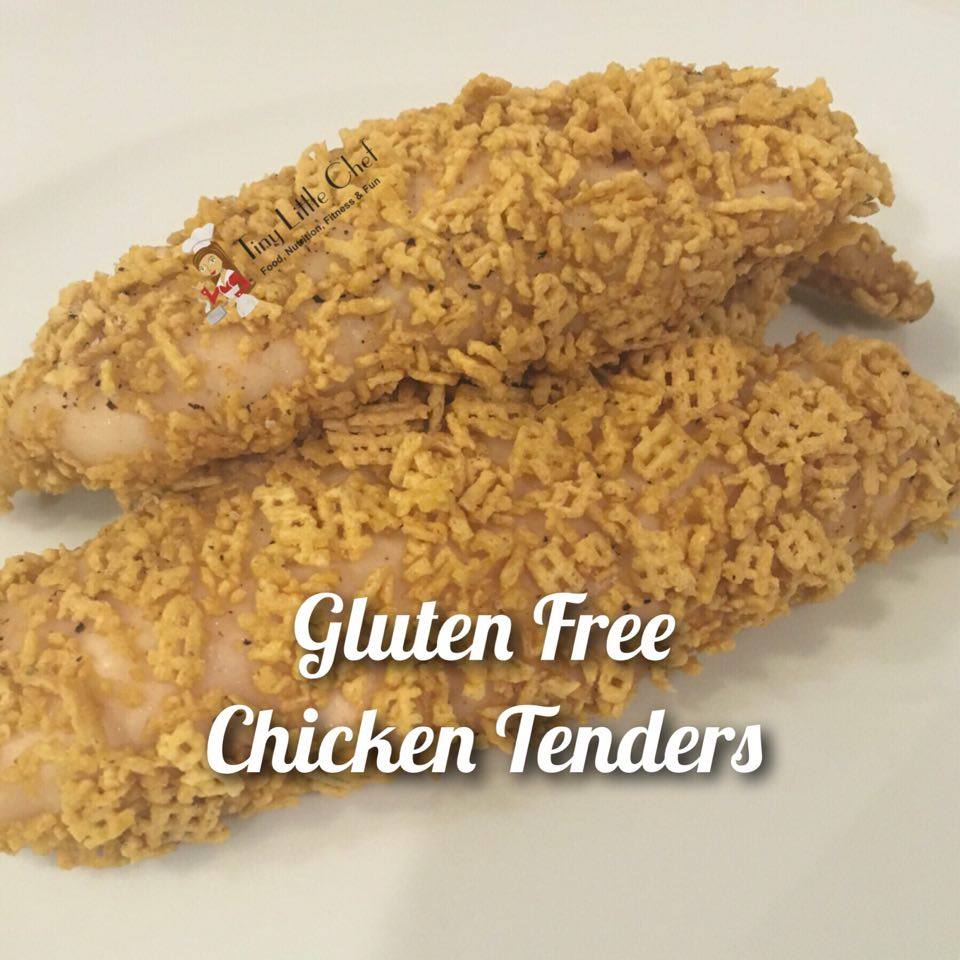 Yields: 4 servings
Ingredients
3 c. corn Chex cereal
1 lb. chicken tenders
4 T. olive oil
1 ½ T. TLC House Seasoning (combination of sea salt, garlic, and pepper)
½ c. grated Parmesan cheese
Instructions
Heat oven to 400 degrees.
Crush Chex mix and combine with Parmesan in a bowl.
In a different bowl, combine olive oil and house seasoning.
Add chicken to the oil and seasoning mixture and coat well.
Move chicken to a baking pan and press Chex mix and cheese mixture into both sides of the chicken.
Bake 15-20 minutes until done.
Nutrition
Calories:

517

Fat:

28 grams

Carbs:

19 grams

Protein:

42 grams