Crispy Coconut Chicken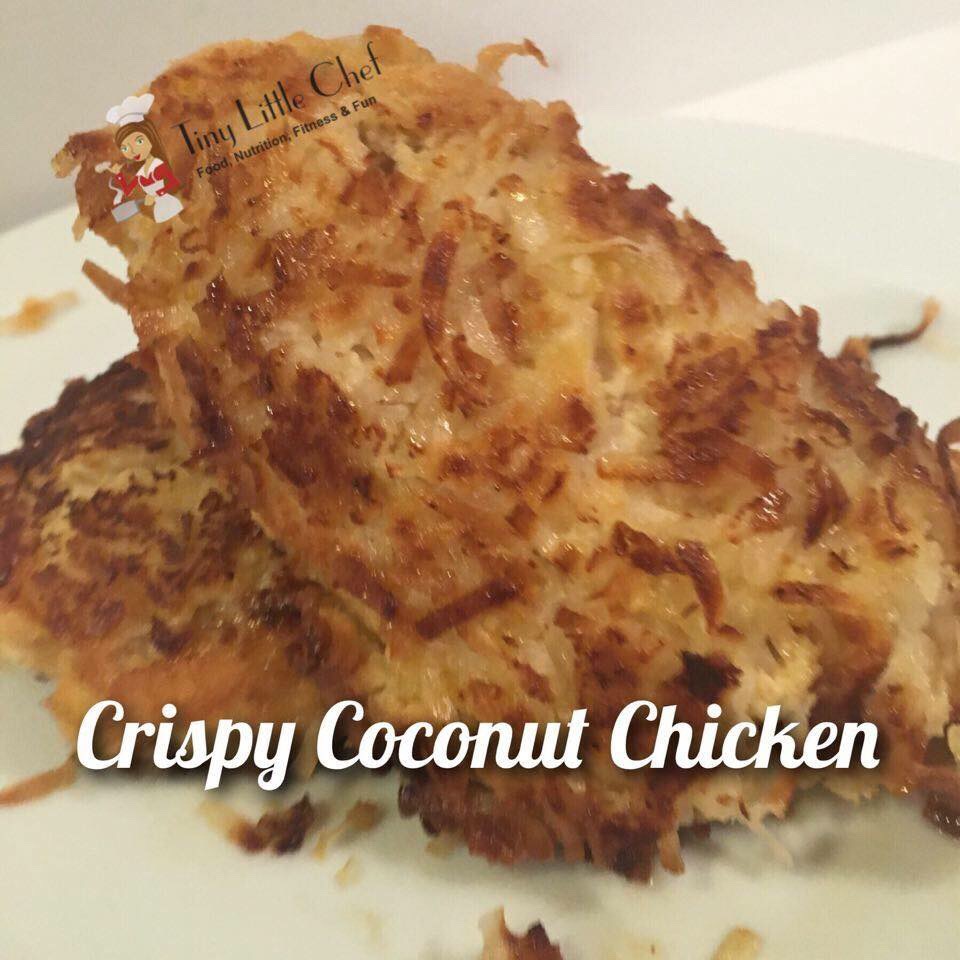 Ingredients
1 lb. chicken tenders
½ c. coconut flour
2 extra large eggs
2 ½ c. shredded coconut (sweetened or unsweetened)
1 t. TLC House seasoning (may use your favorite seasoning)
1 t. corn starch
Instructions
In a medium sized bowl, whisk together the two eggs.
In a separate bowl, place the shredded coconut.
In a third bowl, combine the coconut flour, seasoning, and corn starch, making sure it's well incorporated.
Using one chicken tender at a time, dredge the chicken into the flour mixture, followed by the egg mixture, and finishing with the coconut mixture.
Repeat for each chicken tender.
May bake in a greased pan at 400 degrees for 15 minutes or may fry in coconut oil.