Chicken Florentine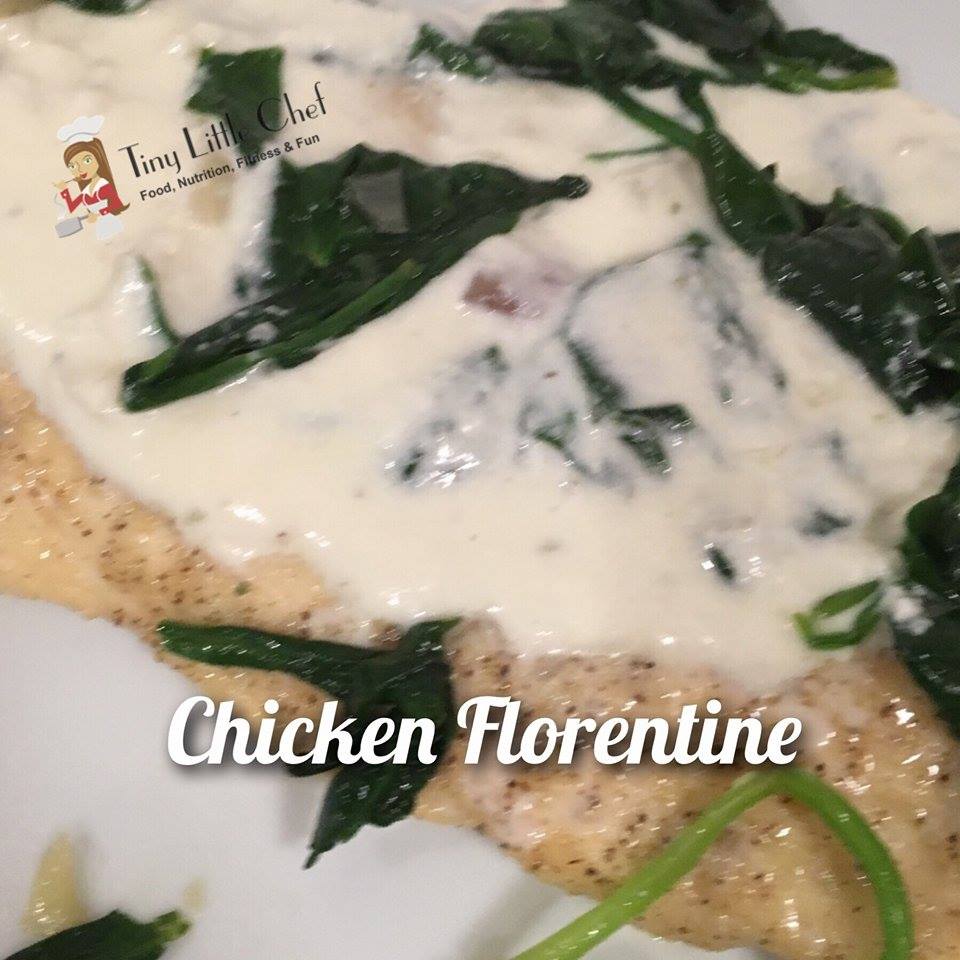 Yields: 4 chicken breasts
Ingredients
4 oven roasted chicken breasts
1 bag of baby spinach
1 c. half and half
1 shallot, minced
4 cloves garlic, minced
2 T. olive oil
salt and Pepper to taste
Instructions
In a medium saute pan, heat the olive oil and add the shallots and garlic.
Saute until translucent.
Divide the cooked mixture in half, leaving half the mixture in the pan and adding the other half to a small pot.
To the skillet, add the baby spinach and let cook until wilted down.
In the pot, slowly add the half and half and bring to a boil with the onion and garlic mixture.
Once it is thick, remove from the heat.
Combine a little sauce with the spinach and stir.
Place the chicken breasts on a plate.
Top with a little of the spinach mixture, finish with sauce, and garnish with parsley. Complete until all are done.
Nutrition
Calories:

380

Fat:

14 grams

Carbs:

10 grams

Protein:

52 grams