Green Chile Posole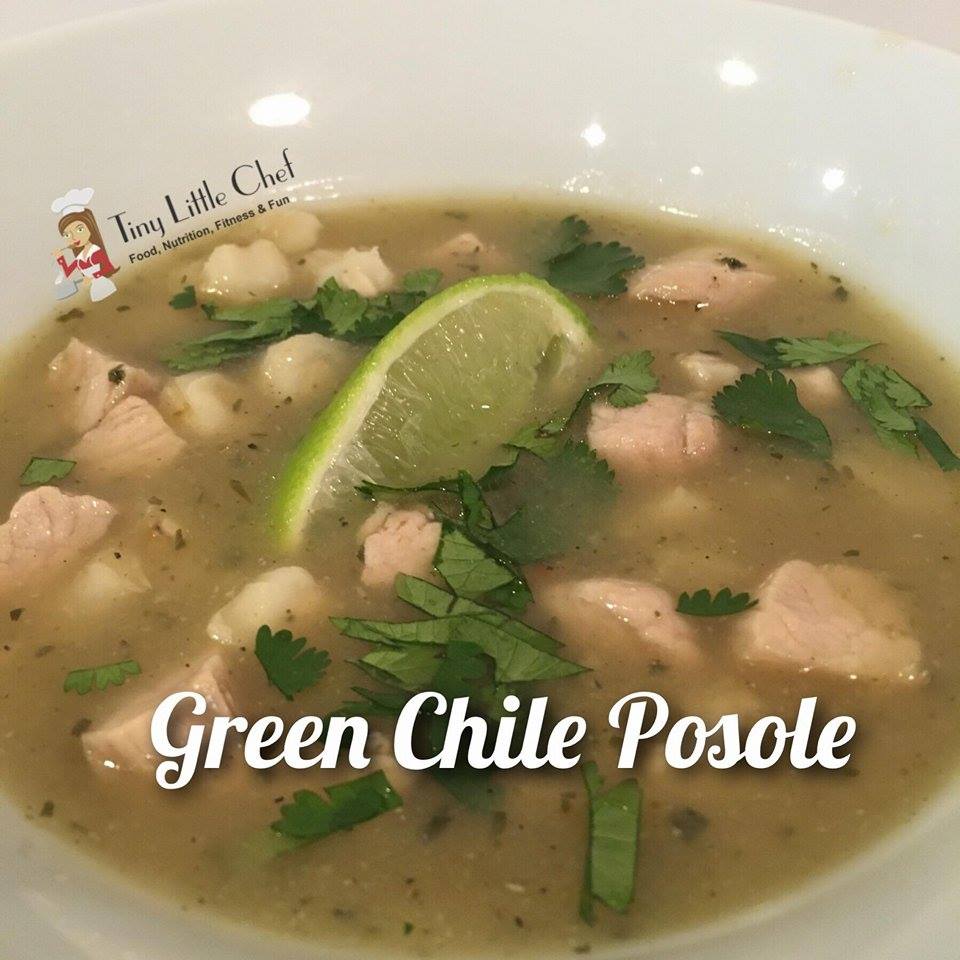 Yields: 4 bowls
Ingredients
3 pork chops or chicken breasts, cooked and chopped
25 oz. can hominy
28 oz. can green chile enchilada sauce
32 oz. low sodium chicken stock
1 T. TLC House Seasoning (combo of sea salt, garlic and pepper)
¼ t. cumin
½-1 c. chopped cilantro
2 limes, cut into wedges
1 avocado, sliced and diced (optional)
Instructions
Drain and rinse the hominy.
Combine the pork chop (or chicken), hominy, enchilada sauce, stock, House Seasoning and cumin into a large pot.
Bring to a boil for 10 minutes, reduce to low and allow to simmer for 30-45 more minutes.
Ladle into bowls.
Garnish with cilantro, avocado, and squeeze lime juice over.
Nutrition
Calories:

360

Fat:

14 grams

Carbs:

35 grams

Protein:

19 grams