Orange Balsamic Chicken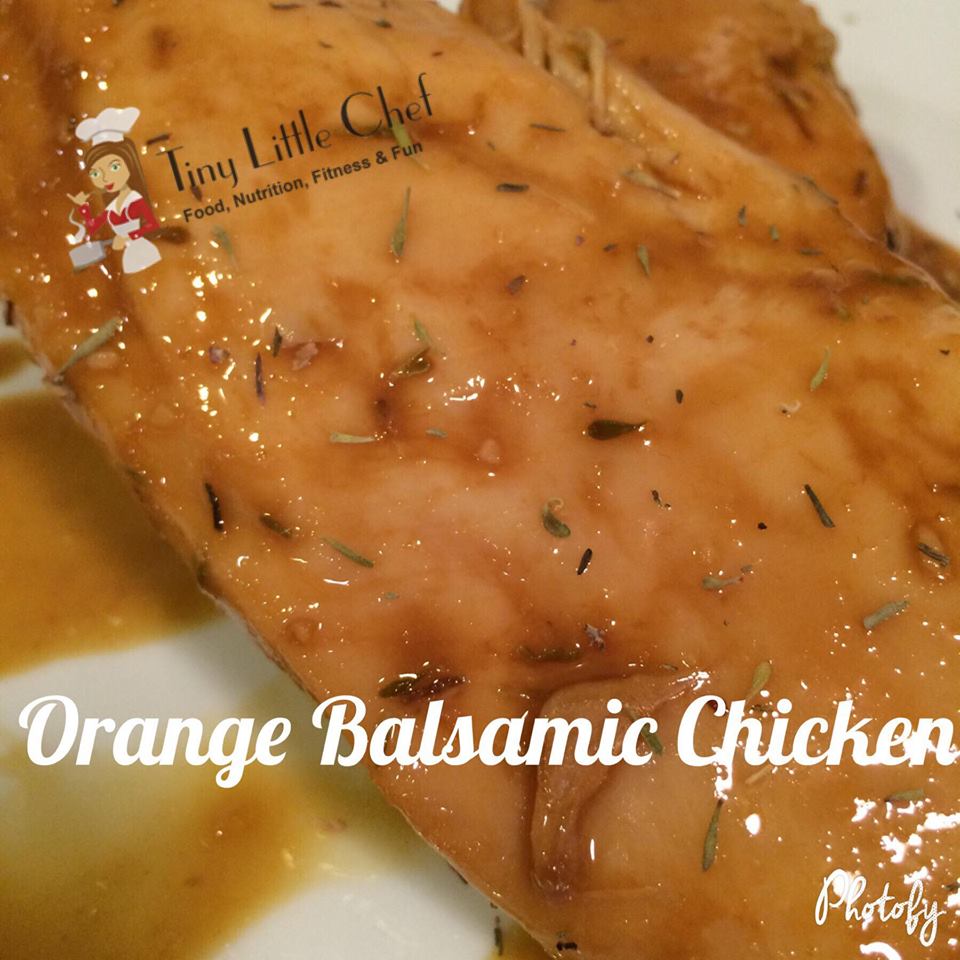 Yields: 4 servings per recipe - 1 chicken breast per serving
Ingredients
4 chicken breasts
1 c. orange juice concentrate
2 t. balsamic vinegar
4-6 cloves garlic
1 1/2 t. thyme
Instructions
In a blender, combine the o.j., garlic, and thyme.
Pour mixture into a baggie or bowl, and add the raw chicken to the mixture.
Let marinate a minimum of 4 hours.
Heat oven to 350.
Transfer the chicken and all liquid to a baking dish, and cover with foil.
Bake for about 40 minutes, or until done. (varies by chicken thickness)
TIP: You may make this is a crock pot as well. Cook on low for 4-6 hours.
Nutrition
Calories:

318

Fat:

7 grams

Carbs:

7 grams

Protein:

52 grams