Red Chile Beef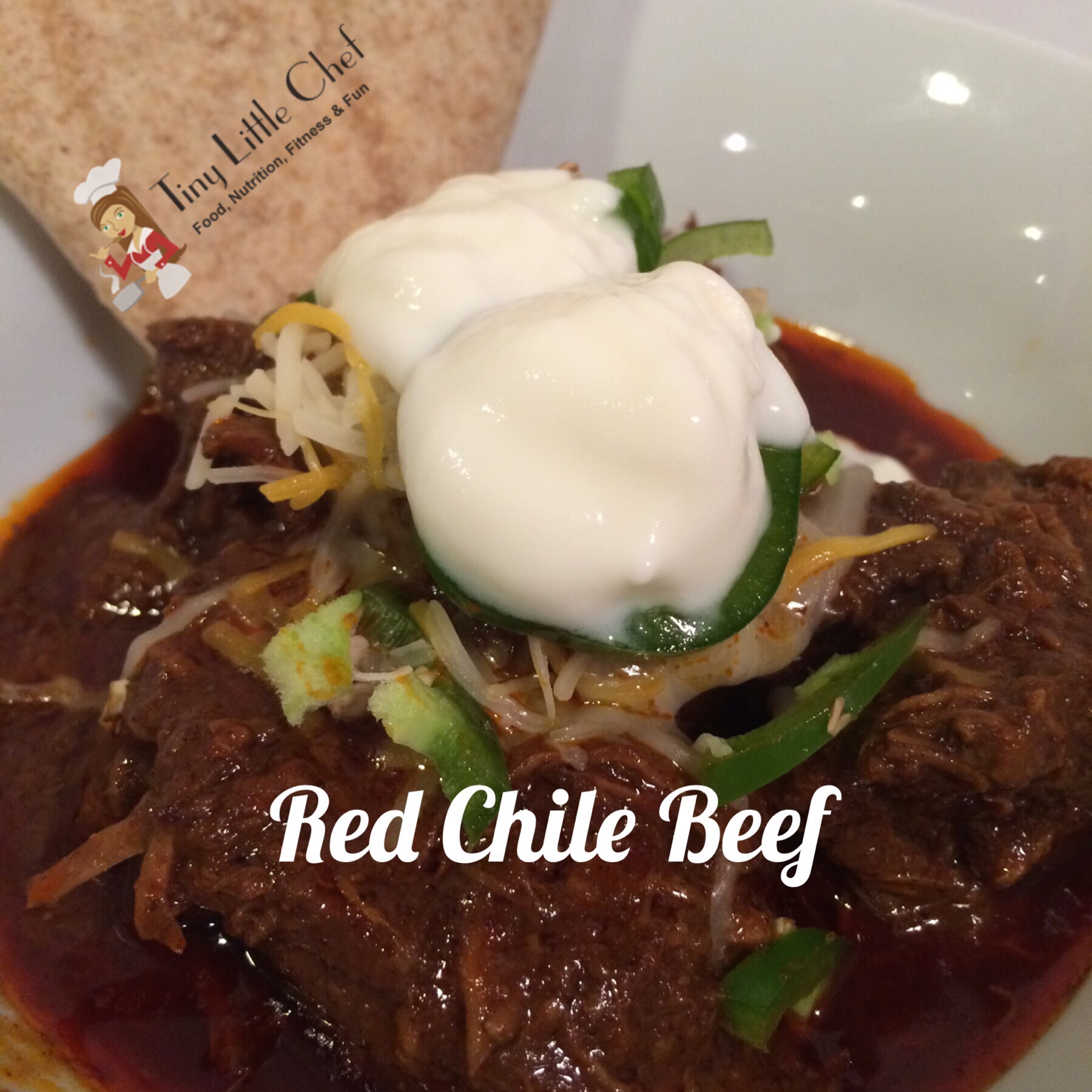 Yields: 16 (1/4 lb.) servings per recipes
Ingredients
4 lbs. beef chuck roast, cut into cubes
¼ c. New Mexico chili powder (red)
28 oz. red enchilada sauce
2 T. adobo paste or sauce
2 T. fresh lemon juice
salt and pepper to taste
Instructions
In a medium bowl combine chili powder, enchilada sauce (half) and lemon juice. Mix well.
Add half to bottom of slow cooker.
Cut meat into 3 inch cubes.
Place in slow cooker on low and cook on high with additional sauce for roughly 6 hours, until meat shreds easily.
Shred beef the beef in the crockpot, with the liquid, using a handheld mixer.
Let heat through for 20 minutes or until beef absorbs a lot of the sauce.
Great served with tortillas.
TIP. Sear meat in a piping hot pan with olive oil before putting in the crock pot for better flavor!
Nutrition
Calories:

274

Fat:

4 grams

Carbs:

8 grams

Protein:

22 grams