Crockpot Carnitas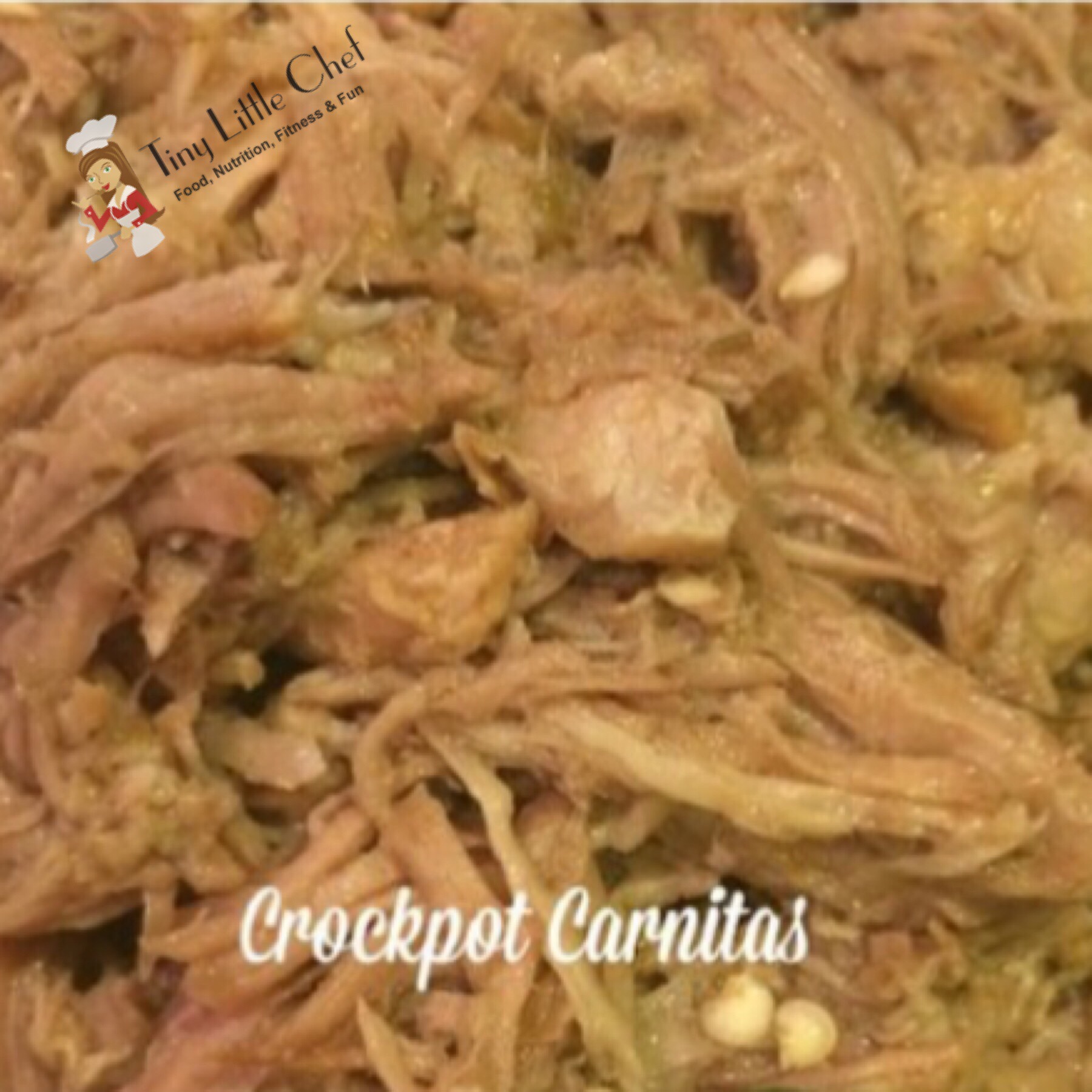 Yields: 5 lbs - 10 (8 oz.) servings per recipe
Ingredients
5 lbs. pork shoulder or roast (boneless), cut in to cubes
1 T. oregano
¾ T. cumin
3 shallots, peeled and rough chop
4 oranges, juiced or 2 c. chicken stock and 4 T. orange juice concentrate
1 Jalapeño, seeded and rough chopped
3 T. olive oil
Instructions
Rinse and dry the pork. Season well with salt and pepper.
Heat a skillet to medium high heat, and brown the pork cubes on all sides.
In the crockpot, put the orange juice, pork, cumin, and oregano
Cook on low for 8 hours.
Remove from pot and shred pork, discarding of any fatty pieces. Keep liquid, and strain if necessary. Add the shredded pork and liquid back in to the crock pot and let cook another 20 minutes.
If desired, heat a small amount of olive oil and a skillet and fry the carnitas until just crispy, before serving. Enjoy!
TIP: I like to serve in a bowl with a bit of cheese, fresh jalapeños and sour cream, and with a healthy tortilla.
Nutrition
Calories:

291

Fat:

11 grams

Carbs:

9 grams

Protein:

38 grams