Lime Chile Beef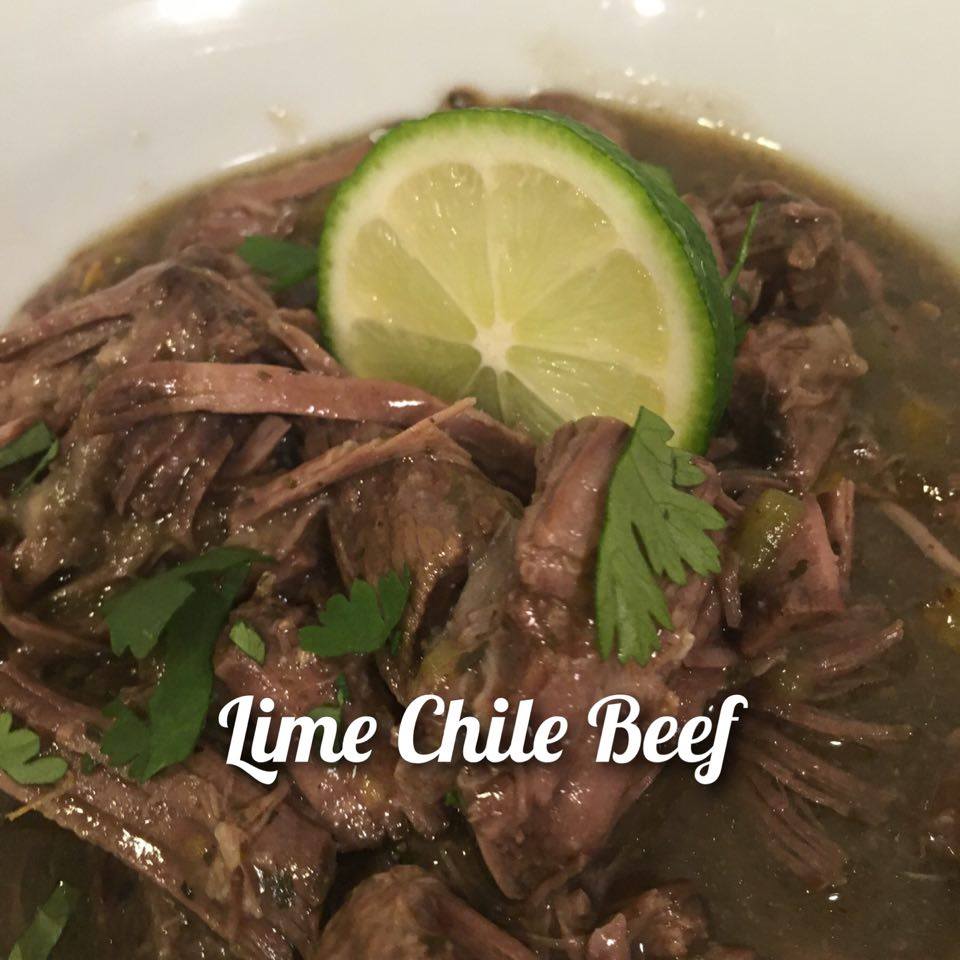 Ingredients
5 lbs. chuck roast
28 oz. green chile enchilada sauce
4 oz. diced green chiles
2 ½ T. garlic
2 T. dried cilantro
1 ½ T. salt
4 limes, juiced
Instructions
Cut chuck roast into 2 inch pieces and add to crock pot.
Add all remaining ingredients and stir well.
Set crock pot to high and let cook 6-8 hours. (All crock pots are different, so keep an eye on it.)
Meat is done once you can shred easily.
Serve alone, or as tacos or burritos.
Top with sour cream, fresh cilantro, and a squeeze of lime juice.