Crockpot Beef and Broccoli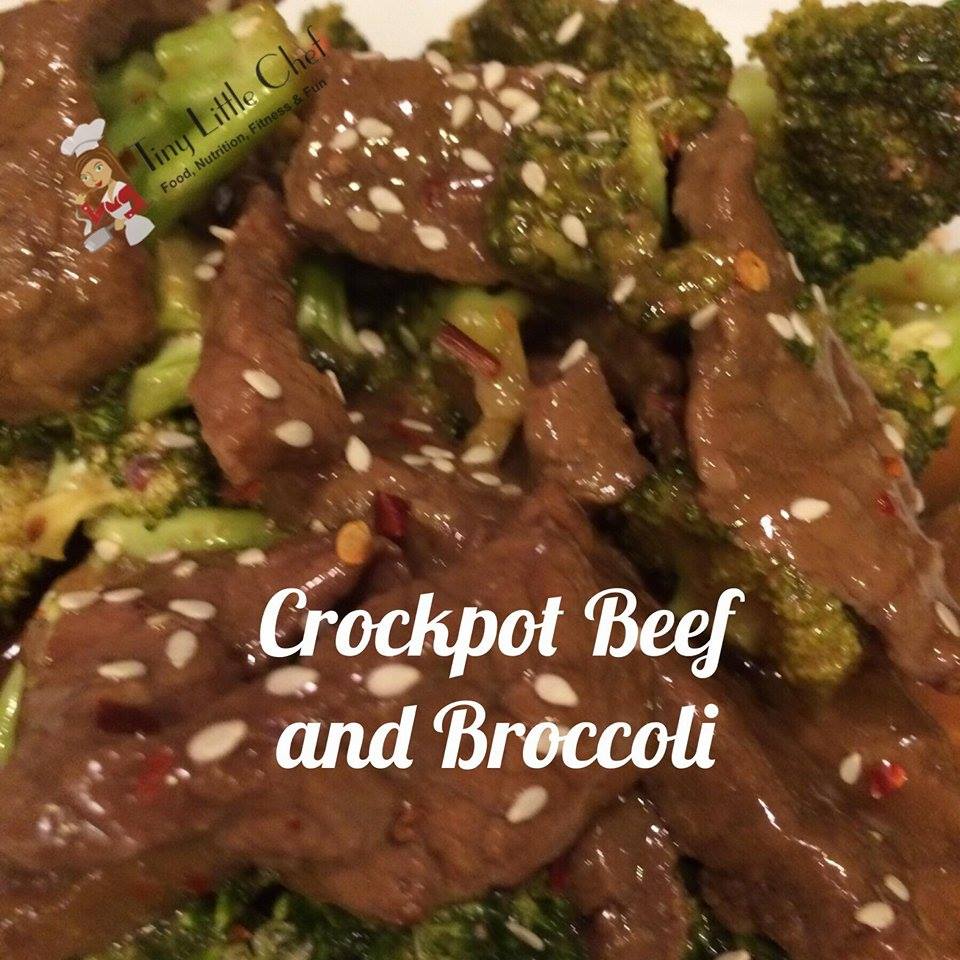 Yields: 1 lb. - 4 (1/4 lb.) servings per recipe
Ingredients
1 lb. sirloin beef, sliced stir fry
1 c. beef broth, low sodium
1 cube beef bouillon
1 ½ T. toasted sesame oil
½ c. soy sauce
¼ c. brown sugar, packed well
2 T. cornstarch
1 head of broccoli, cut into florets
Instructions
In the vessel of the crock pot add all ingredients except for the cornstarch and the broccoli.
Cook the beef and sauce for 4 hours, on low, and then remove the beef, leaving the sauce inside the crock pot vessel.
Whisk in the 2 T of cornstarch and slowly add back in the beef and add in the broccoli.
Cover and cook for an additional 30-45 minutes until broccoli is done.
Nutrition
Calories:

301

Fat:

12 grams

Carbs:

20 grams

Protein:

28 grams