Jamaican Jerk Chicken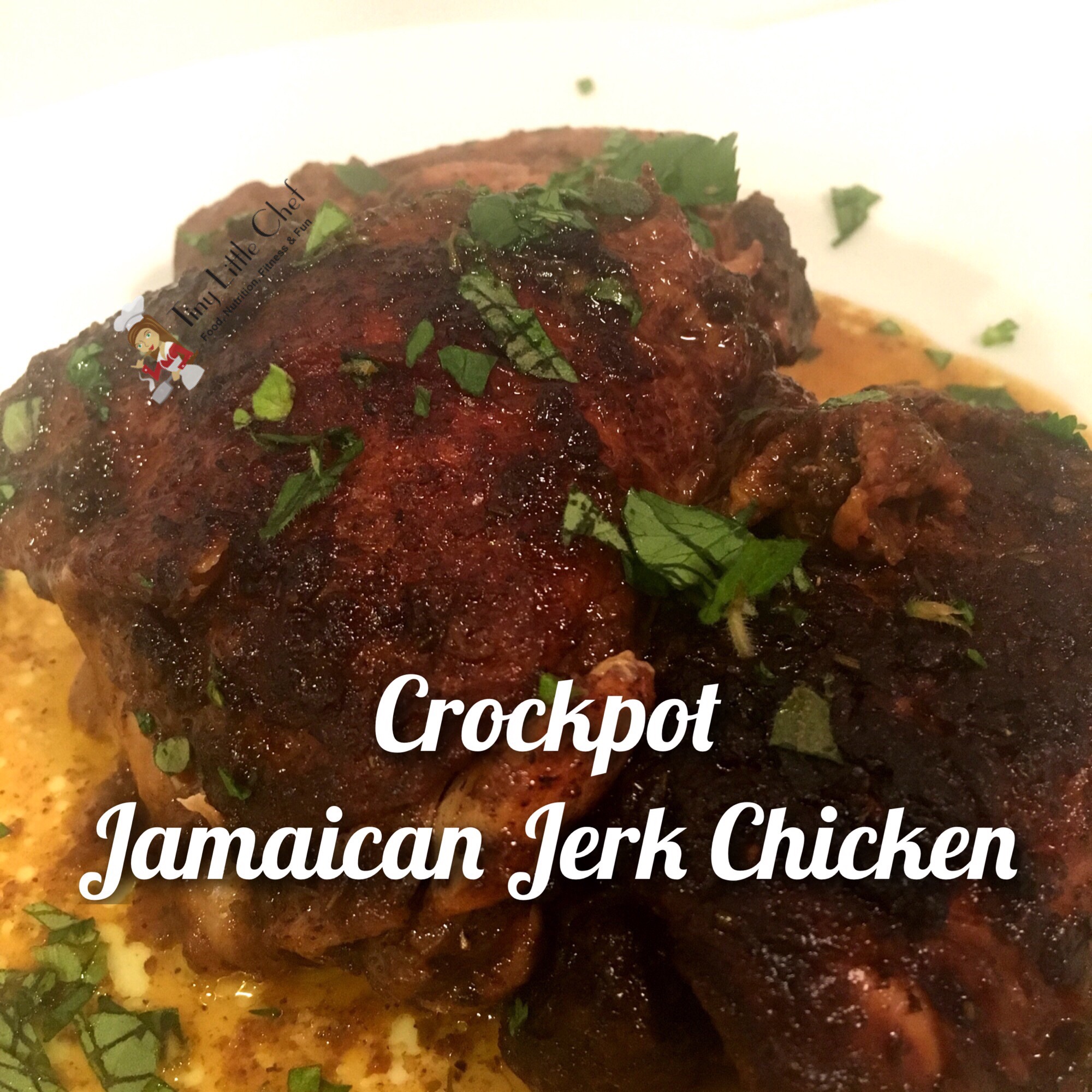 Yields: 3 servings per recipe- 2 pieces of chicken per serving
Ingredients
6 chicken thighs (may also use breasts)
3 T. olive oil
1/4 c. white vinegar
1/4 c. ponzu sauce
1 T. vegetable oil
1 T. Brown sugar
1 T. TLC Mediterranean Seasoning (cinnamon, nutmeg, allspice, cloves, thyme and oregano)
1 t. allspice
1/2 yellow onion, roughly chopped
1/2 jalapeno, seeds removed
Instructions
Heat olive oil in skillet, and add the chicken. (Only with skin-on chicken thighs. If uses skinless varieties, skip this step.)
Brown on each side for a few minutes and move to the crockpot.
In a blender, puree the vegetable oil, ponzu, vinegar, herbs and spices, jalapeno and brown sugar.
Pour the sauce over the chicken and cook on low for about 4-6 hours.
TIP: All Crockpots are different so keep an eye on it.
Nutrition
Calories:

591

Fat:

46 grams

Carbs:

11 grams

Protein:

34 grams