Mmmm, bacon……Seriously though, who doesn't love it? Crispy, salty and just plain yummy! It's actually a pretty versatile ingredient, and you can use whatever type you like. So go ahead, indulge in these recipes and enjoy every second of it!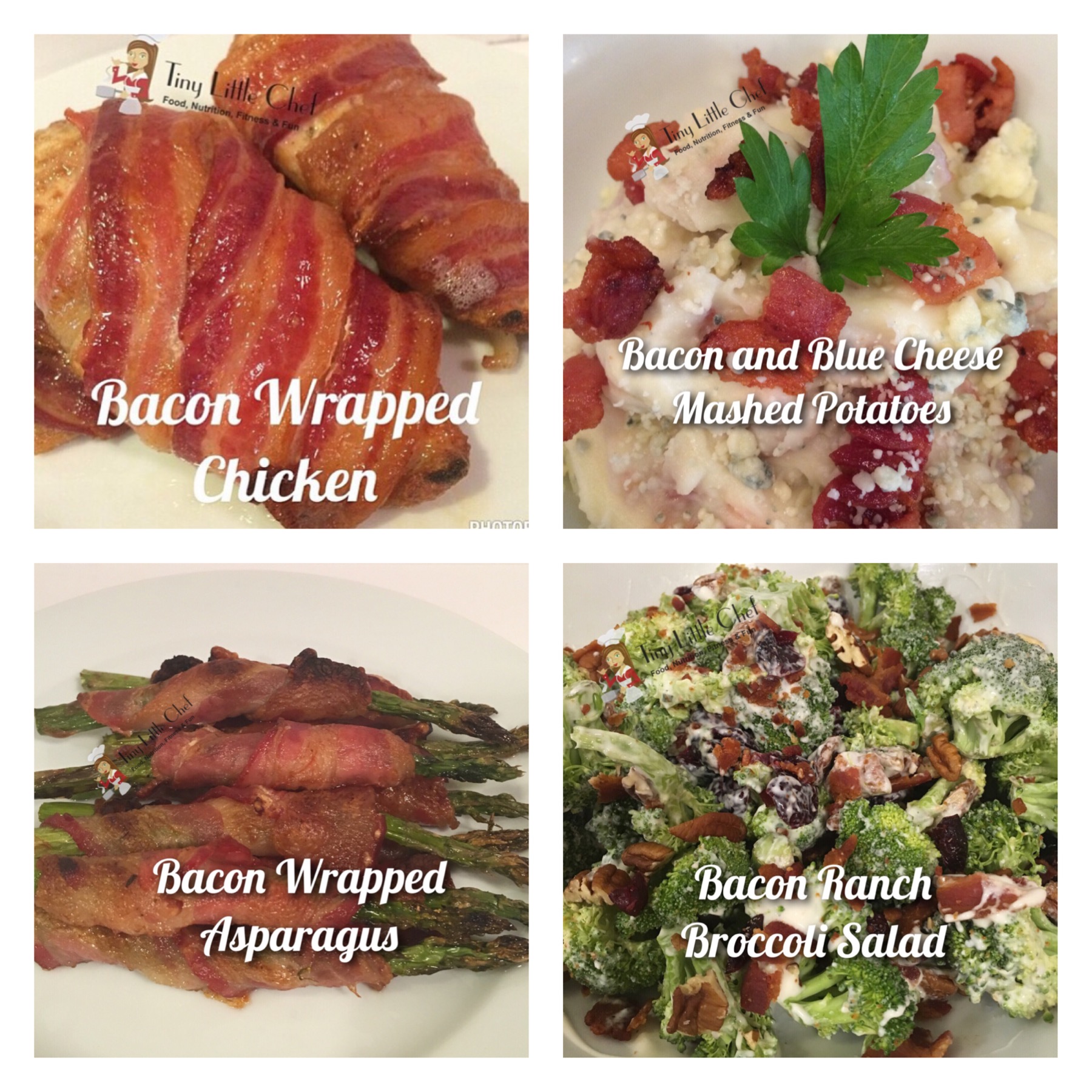 For more info on Tiny Little Chef products and services, including the Handcrafted Seasoning Blends used in many of these recipes just

CLICK HERE.
| | |
| --- | --- |
| Bacon Ranch Broccoli Salad | |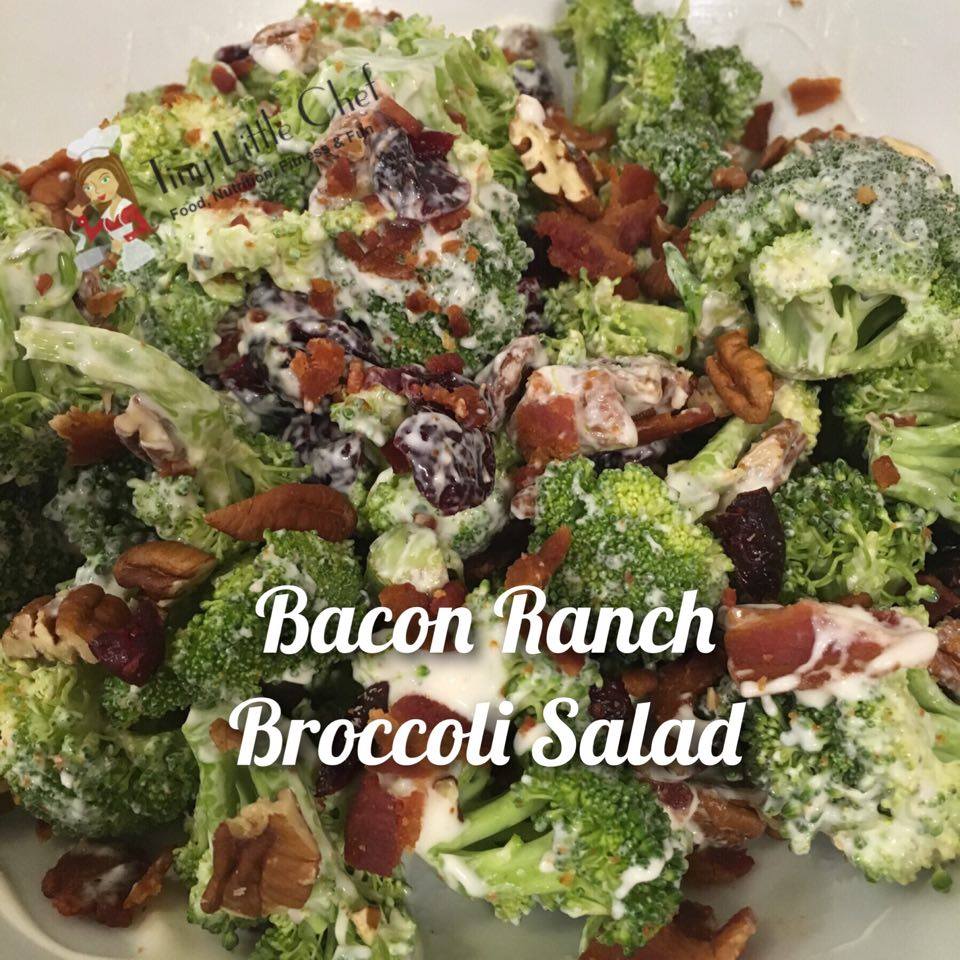 Yields: 3+ cups - 6 servings per recipe
2 c. broccoli florets
1 lb. bacon (turkey or pork)
½ c. plain yogurt (not Greek)
¼ c. mayonnaise
1 T. ranch dressing mix
½ c. chopped walnuts or pecans
½ c. craisins
In a skillet, fry bacon until very crispy.
Remove from heat and let cool.
Crumble into fine pieces.
In a small bowl, whisk together the yogurt, mayonnaise, and ranch mix.
In a large bowl, combine all ingredients and mix well.
Top with additional chopped nuts and Craisins as desired.
Nutrition
Calories:

493

Fat:

33 grams

Carbs:

12 grams

Protein:

33 grams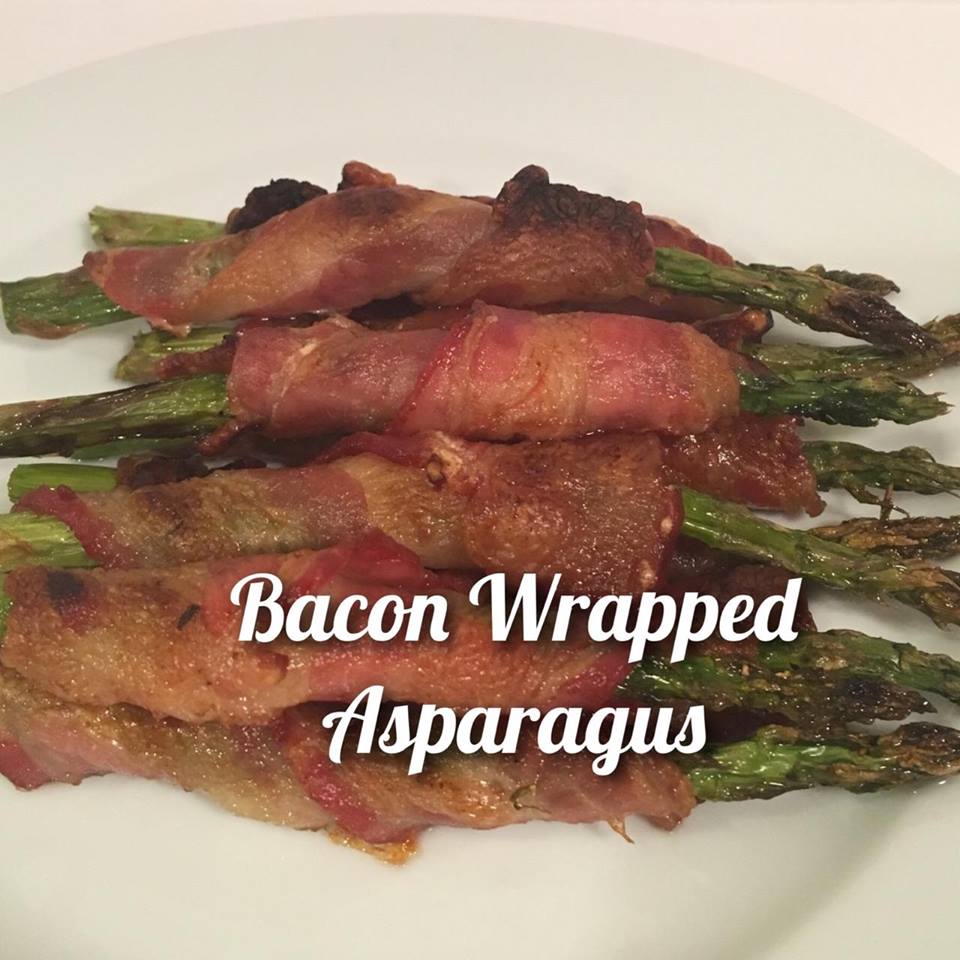 Yields: 12 spears
12 spears asparagus
6 pieces of bacon, cut in half
1 t. olive oil
salt and pepper to taste
Rinse asparagus and cut one inch from the end.
Drizzle with olive oil and sprinkle with salt and pepper.
Heat oven to 350 degrees.
Wrap each spear of asparagus with one half piece of bacon.
Bake for 20-25 minutes, switch oven to broil, and broil until bacon is crispy.
Nutrition
Calories:

166

Fat:

4 grams

Carbs:

7 grams

Protein:

15 grams
| | |
| --- | --- |
| Bacon and Blue Cheese Mashed Potatoes | |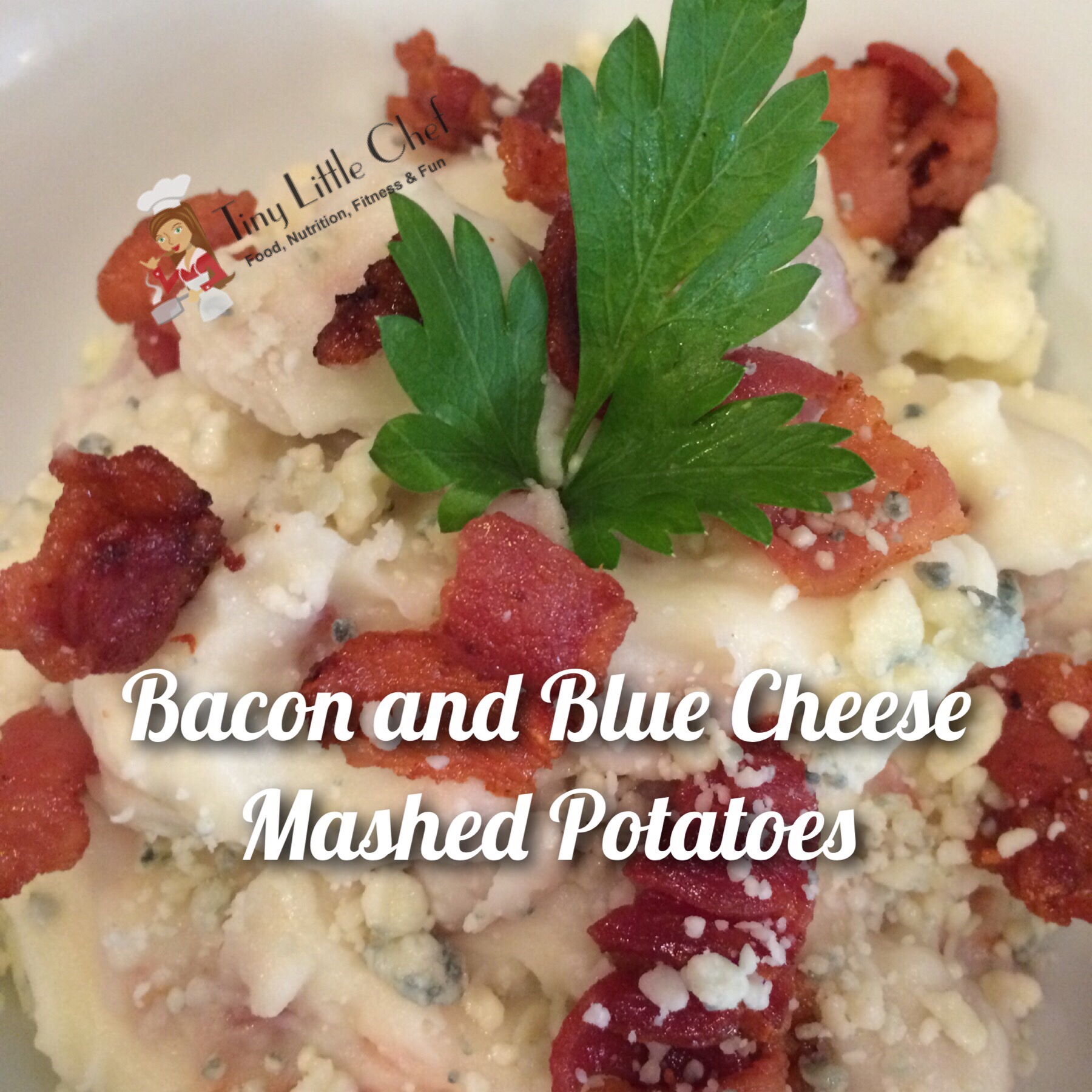 2 lbs. potatoes, peeled and cut
1-2 T. TLC House Seasoning (combo of salt, garlic and pepper)
2 T. butter
1 c. milk
3 slices of bacon, cooked to very crispy, and crumbled into small pieces
1/4 c. blue cheese
Peel and dice potatoes, making sure all similar in size.
Place peeled and cut potatoes in a large saucepan, add salt, and cover with water.
Bring to a boil over medium-high heat and then reduce heat to medium, to a rolling boil.
Cook until potatoes pull part when poked with a knife.
Remove the potatoes from the heat and drain off the water.
Mash and slowly add the milk and garlic.
Beat to a smooth consistency with a hand mixer.
Stir in the blue cheese and bacon.
Allow potatoes to thicken for 5 minutes before serving.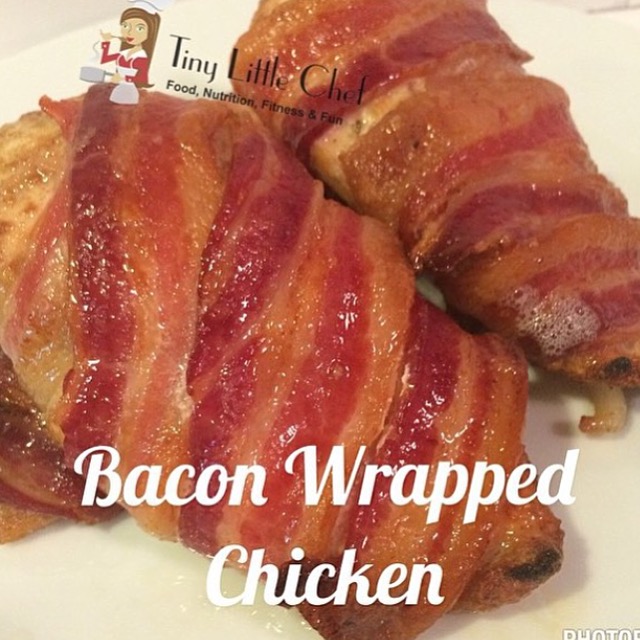 Yields: 4 pieces of chicken
4 chicken breasts
8 slices of bacon
1 T. garlic
1 T. cumin
1 t. paprika
Preheat oven to 425.
Pound out chicken breasts to an even layer.
Combine spices in a bowl.
Rub the spices on the chicken.
Wrap each chicken breast with 2 slices of bacon.
Place chicken seam side down in a foil lined baking dish.
Bake approximately 40 minute.
Broil each side at the end of cooking time for crispy bacon.
Nutrition
Calories:

254

Fat:

10 grams

Carbs:

2 grams

Protein:

37 grams