Havarti and Apple Stuffed Chicken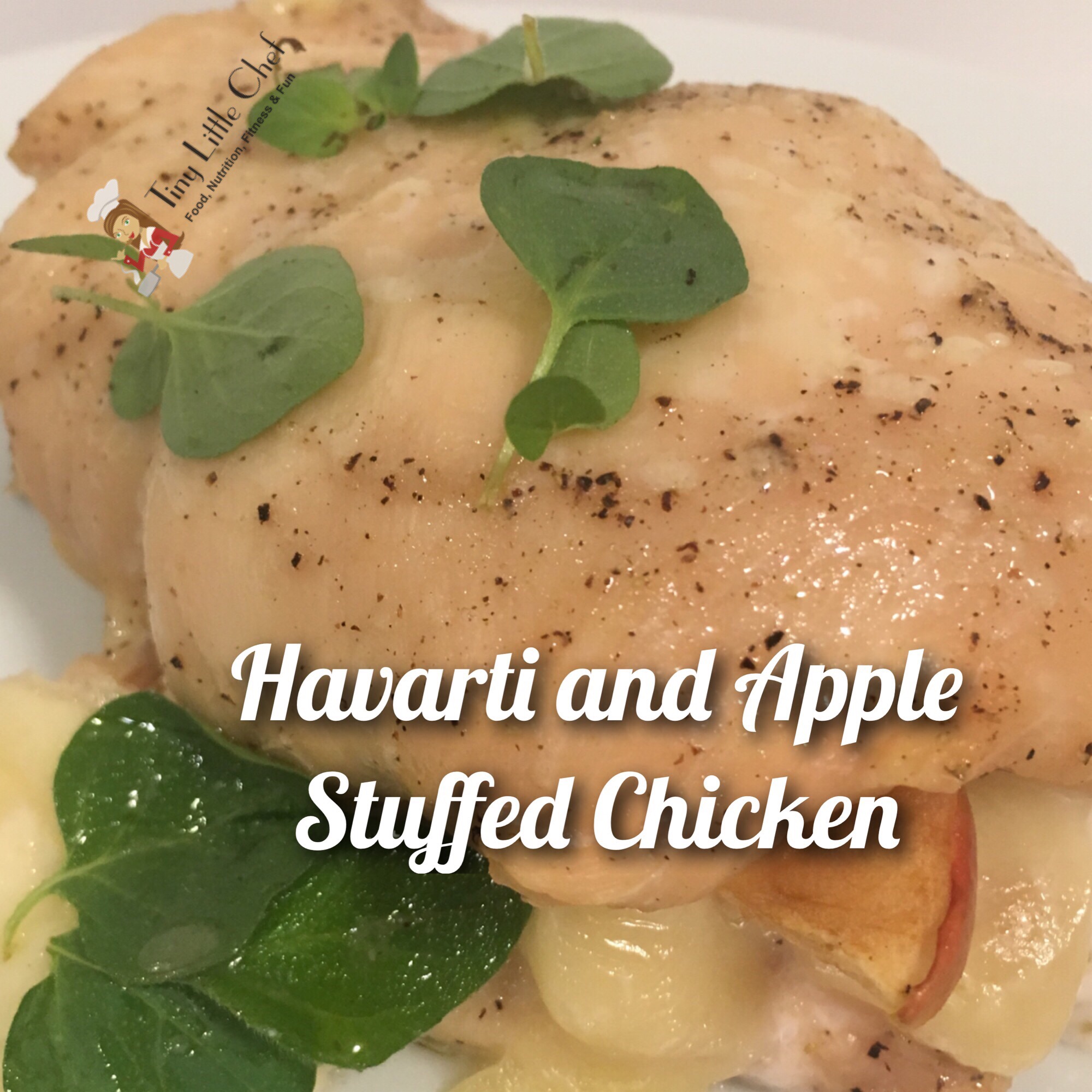 Yields: 6 servings per recipe - 1 breast per serving
Ingredients
6 chicken breasts
6 slices havarti cheese (meunster and cheddar work well too)
1 gala apple, sliced
2 T. olive oil
2 T. TLC House Seasoning (sea salt, garlic and pepper)
Fresh thyme or oregano (3 sprigs)
Instructions
Preheat oven to 350 degrees.
Pound out chicken breasts to 1/4 inch thickness.
Sprinkle with House seasoning.
Fold Havarti in half and place on the chicken breasts.
Add sliced apples (2 slices per breast) on top of the Havarti.
Top with fresh oregano or thyme.
Roll the chicken and place seam side down in a baking dish.
Repeat until done.
Sprinkle with additional House seasoning and drizzle with a bit of olive oil.
Bake 15-20 minutes, until done and the juices from the chicken run clear.
Nutrition
Calories:

345

Fat:

17 grams

Carbs:

6 grams

Protein:

37 grams